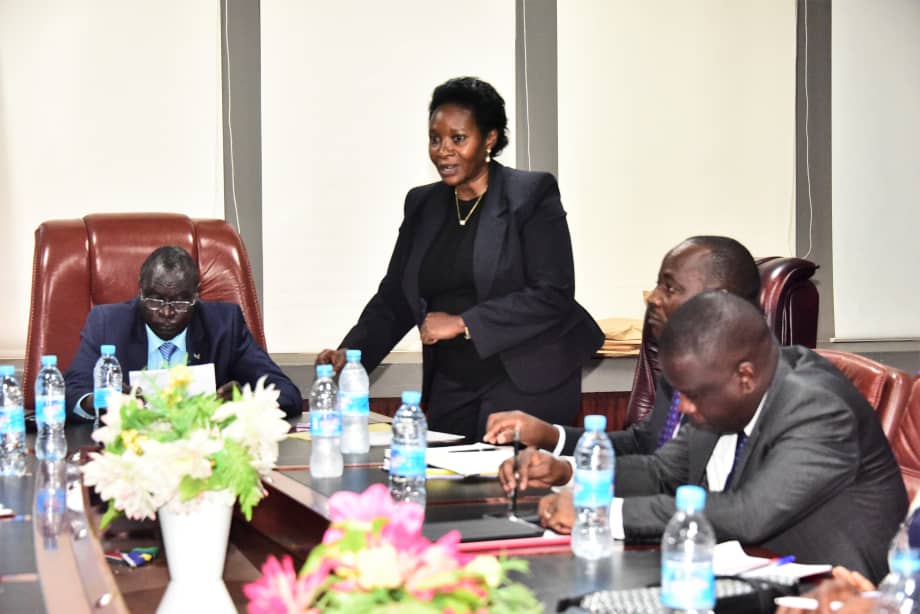 The Government of South Sudan has established a committee to verify the authenticity of Ugandan traders claiming compensation of over $1 bn for supplying goods to the country before and after the 2013 civil war.
According to the Deputy Minister of Finance and Planning, Goc Makauc Mayol, three ministries have agreed to form a committee to examine issues of Uganda traders.
"Ministry of Defence has already submitted its representatives, and ours will be ready today, May 6, 2019," Makauc told a select committee of Ugandan Members of Parliament in a meeting held in the Capital, Juba.
The verification committee is a five-man committee comprised of officials from the Ministry of Finance and Planning, Ministry of Defence and Veteran Affairs and Ministry of Trade, Industry and East African Affairs.
"Our humble prayer and request is that you check out those whose claims had reached the payment level so that we guide our home government accordingly," pleaded Ann Maria Nankabirwa, the Chairperson of the Select Committee investigating traders' compensation.
The Ugandan team supplied the verification committee with documents of claimants approved by Uganda's Ministry of Trade, Industry and Cooperatives.
The Committee hopes to obtain the verified lists in order for Parliament to appropriate traders' claims in the 2019/2010 budget.