The Lie Detector (technically called a polygraph) has come to Uganda. We're talking of that device that measures and records several physiological indicators (such as blood pressure, pulse, respiration, and skin conductivity) while a person is asked and answers a series of questions, in order to help tell whether the respondent has presented lies or spoken the truth.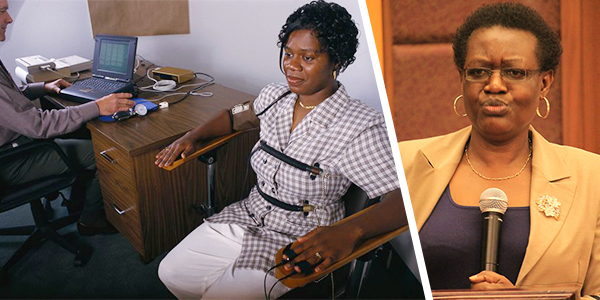 The machine has been presented at the ongoing 9th Commonwealth Regional Conference for Heads of Anti-Corruption Agencies in Africa, at the Lake Victoria Serena Hotel, Kigo.
Mr. Ibrahim Magu from the Independent Corrupt Practices and Related Offences Commission (ICPC) of Nigeria is the man who has presented the Lie Detector to the regional anti-corruption field commanders. In his presentation Mr. Magu demonstrated how the 'lie detector' can help to create a corruption-free Africa, asserting that the technology is critical in ascertaining truthfulness of suspects.
"When a person takes a polygraph test, four to six sensors are attached to him. Multiple ("poly") signals from the sensors are recorded on a single strip of moving paper ("graph")," Magu said, dillustrating how the polygraph works.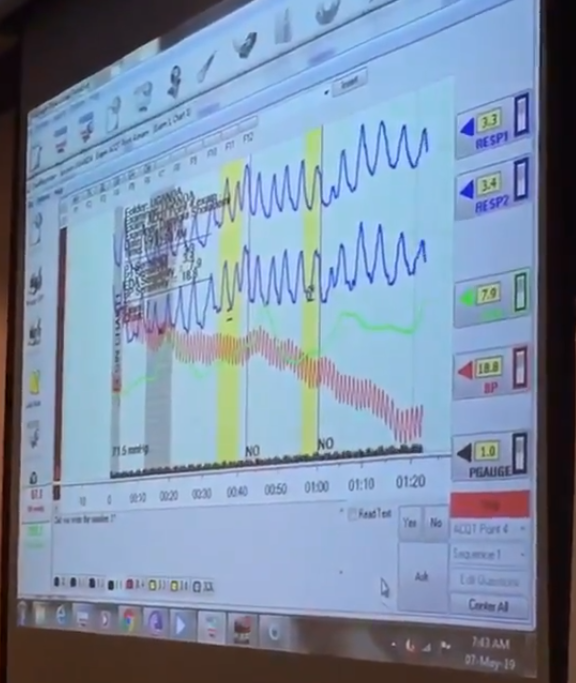 After the presentation the Inspector General of Government (IGG), Irene Mulyagonja, sucrevealed that the machine is going to be purchased and used by her docket locally, to ease their processes of investigation.
"The fight against corruption is a huge mandate for Agencies in the world. I appreciate the Development Patners who have consistently supported our Anti-Corruption activities towards a Corruption Free Africa," she said.
The ongoing conference has attracted delegates from nations where there are anti-corruption agencies in commonwealth African nations. These include; Botswana, Cameron, Ghana, Kenya, Lesotho, Malawi, Mauritius, Mozambique, Namibia, Nigeria and Rwanda among others.
Here's Mr. Magu presenting to the conference how the Lie Detector works: