Actress and fashionista Scolastic Bonabaana, popularly known for her role in the Ugandan version of the blockbuster series Second Chance, which aired on NTV, is now officially someone's wife. This is after the actress, known as Scola Scot in her close circles, was walked down the aisle last Wednesday May-1-2019.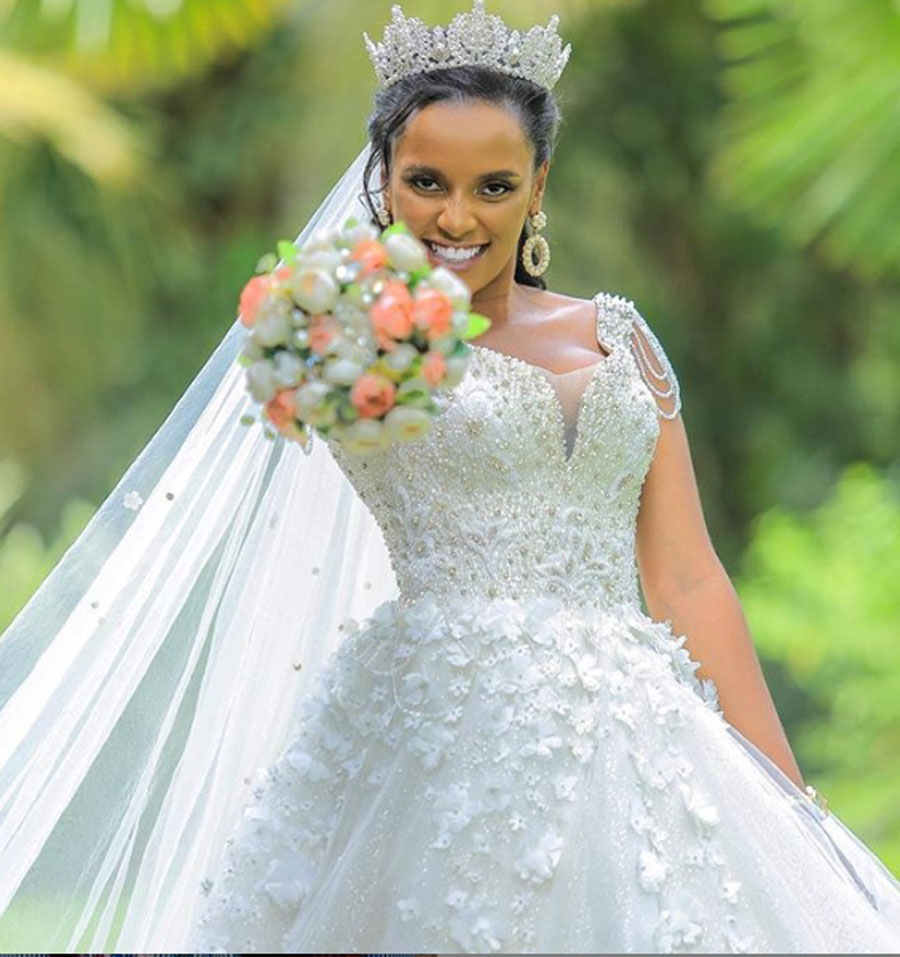 In fact, Scola's wedding was such a well-kept secret, it only became known after the actress posted pictures of the event on her Instagram, taking many of her fans by surprise.
See the pictures below (take note of her two wedding gowns –a ballroom gown with dreamy floral designs that cut across the waist to the bottom of the dress, and a mermaid-like gown with floral ruffles from the knees to the bottom of the dress.