The family saga of Pastor Bugingo and wife Teddy Naluswa Bugingo has today hit a new gear, as the House of Prayer Ministries International leader offcially filed for divorce from his wife of 29 years and mother of his four children.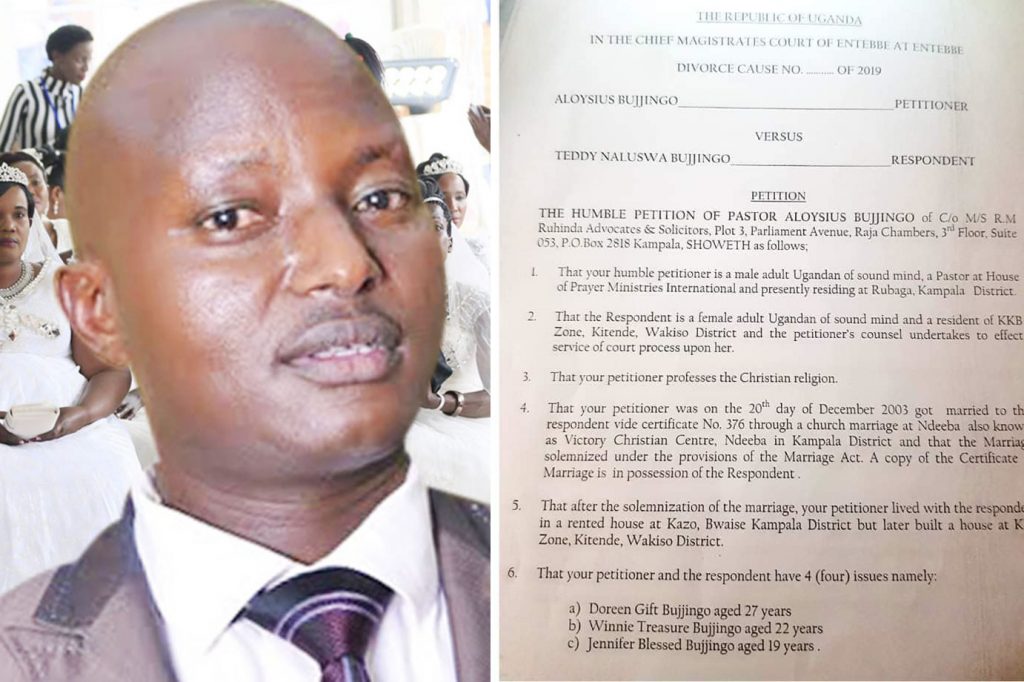 Pastor Bugingo has filed his divorce petition with the Magistrate's Court of Entebbe, through his lawyers Ruhinda and Company Advocates.
This follows several weeks of public squabbling between the couple over the last two weeks, a controversy which revealed that the couple has been estranged since 2016, and that Pr. Bugingo is actually planning to marry a new woman this year.
The squabbling also brought to light the story that Pr. Bugingo has over the last three years been pushing his estranged wife for a divorce, something that the wife insists she can't agree to because she is a Christian who believes in the Bible command not to part what God has joined.