The newly appointed People Power movement spokesperson Joel Ssenyonyi has revealed that yesterday's declaration with Dr. KiizaBesigye's People's Government is not a merger of any sort. He says they just resolved to culminate the deep seated tension that had developed between the two camps.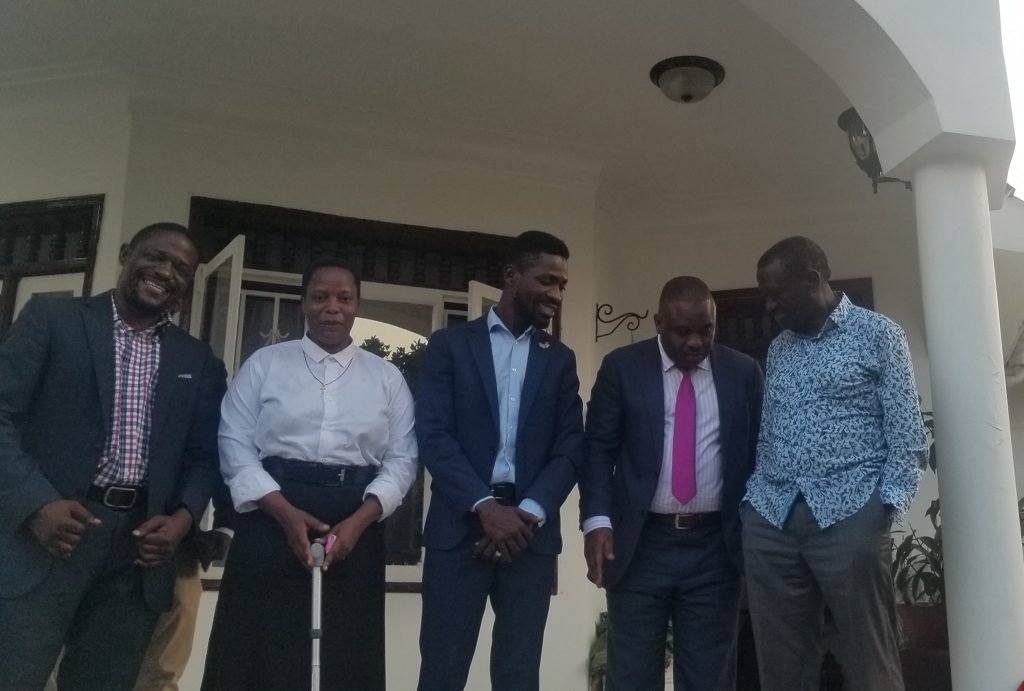 "It's not a bloc because we did not sign any Memorandum of Understanding," Ssenyonyi said sighting that it was done because pointing 'guns' at each other was only playing advantage to the common enemy 'Museveni.'
Ssenyonyi rants that the continued injustices on opposition players by the state is the other factor that made them come to terms. He also added that the forces of change needed to empower each other despite having different agendas on how the want to oust the regime.
The People Power mouthpiece revealed that their movement is independently setting up structures countrywide. However, he says this is not the right time to bring face of their coordinators because the state mastered the art of crushing opposing players.
Individually, Ssenyonyi says as of now he is not seeing himself standing for any political position. He is only concentrating on making a visible mark in the People Power Movement.