As we wait for the announcement of the official result after South Africa went to polls yesterday in the country's sixth democratic national election since the end of apartheid 25 years ago, there are reports going around that motor-mouthed regime critic and flag bearer of the Economic Freedom Fighters (EFF), Julius Malema voted incumbent President Cyril Ramaphosa.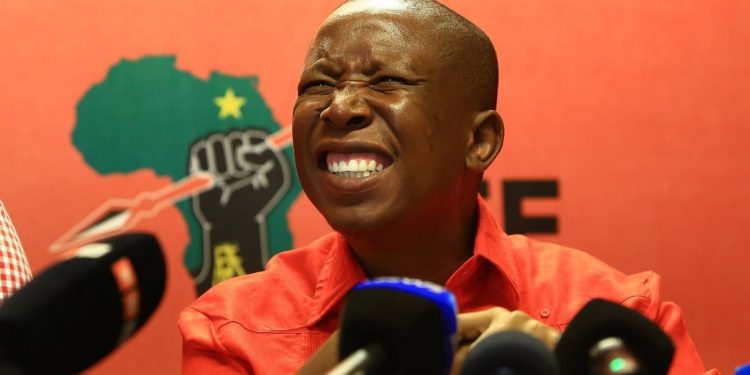 How true the allegations are is still very contentious. But the report is that Malema, who cast his vote at Mponeleng Primary School in Seshego, Polokwane, 'mistakenly' ticked a wrong party, the African National Congress (ANC), which Malema's Economic Freedom Fighters (EFF) is fighting to oust.
On realizing his mistake, it said that Malema tried to reason with the polling station official to give him another which they turned down.
"He looked like he was a zombie walking I thought he had some serious hangover and to my surprise, after realising his mistake he became 100% sober," one of the officials at the polling ground said.
Malema blames witchcraft directed to him by the ruling ANC partry. "When my granny was alive she protected me from such, I was definitely under a spell and I know Matamela Ramaphosa and his party, the ANC are responsible."
To play down his mistake, Malema stated that the one vote he has given them is so little compared to the 60% cut his party EFF has convinced to vote against ANC.
ANC is expected to retain the top office despite a stiff competition from the Democratic Alliance (DA) led by Mmusi Maimane and the Economic Freedom Fighters (EFF).
(NOTE: THIS IS A SATIRICAL ARTICLE THAT WAS PUBLISHED ON XPOUZAR.COM)