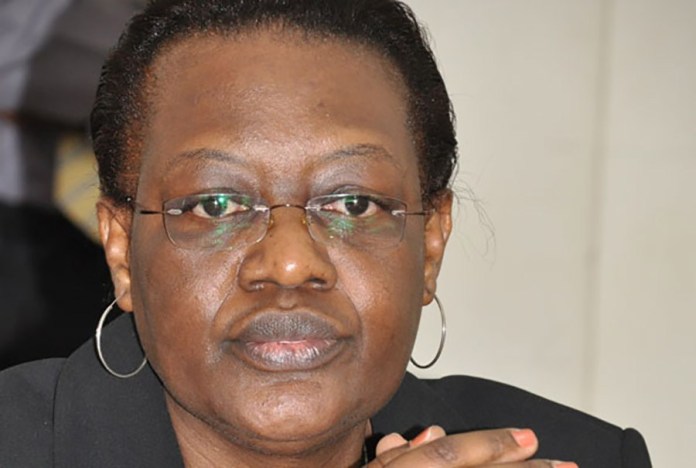 With a combination of presidential backlash and growing public mistrust, it is not surprising that Inspector General of Government Irene Mulyagonja is plotting her next move.
The ombudsman is among 24 applicants for three jobs of justices of the Court of Appeal/Constitutional Court.
Mulyagonja is shortlisted alongside Deputy Solicitor Christopher Gashirabake, High Court Judge Lawrence Gidudu, the deputy head of the Commercial Division of the High Court, Justice Billy Kainamura, High Court Judges, Rugadya Atwooki, Henry Peter Adonyo, Henrietta Wolayo, and Damalie Lwanga Nantudde.
Others include former deputy IGG Raphael Baku, Agasha Mugasha, Omoding Kenneth Paul, Ndikabona Batema, Elizabeth Henry Kaweesa, Jane Alividza, Kibedi Muzamiru Mutangula, Margaret Tibulya, Nabisinde Winfred Nyondo, Mugenyi Monica Kalyegira, Nkonge Nabbosa Agnes, Karoli Ssemwogerere, Jane Frances Kiggundu, Dennis Biryeije, Babyebuza, James K Byamukama, Lawrence Kamugisha and Apil Ekwang Josephine.
President Museveni has publicly castigated the IGG's office for being infiltrated with corrupt characters yet their job is to fight corruption.
He went ahead and formed a parallel body, State House's Anti-Corruption Unit, handing its leadership to his former aide Lt. Col. Edith Nakalema.
During his State of the Nation address in June 2018, Museveni expressed his dissatisfaction with the IGG's office, stating that the public had lost confidence in Mulyagonja's office. That was shortly before he formed another anti-corruption unit.
A while earlier, Mulyagonja had been involved in a public fight with Bank of Uganda boss Tumusiime Mutebile over his action of firing Justine Bagyenda the former Executive Director in Charge of Commercial Bank Supervision.
A whistle blower had adduced evidence to the IGG's office accusing Bagyenda of using her office for amassing wealth that was not commensurate with her earnings.
IGG was construed as being a bedfellow with Bagyenda and a report on her investigations is yet to be made public though Mulyagonja recently said her office was carrying out the investigations.
Mulyagonja again came under presidential fire when she was hosting the 9th Commonwealth Regional Conference for Heads of Anti-Corruption agencies in Africa last week. Speaking at the event, Museveni said the IGG's office had failed to fight corruption and had been infiltrated by wrong elements, forcing him to form the parallel body.
Meanwhile, Mulyagonja's second term non-renewable term as IGG expires in mid-2020 and that is one of the reasons she is job hunting.
At 56, she has just four years to retire from public service yet judges are allowed up to 65 years and 70 years for justices a seat on the Court of Appeal will guarantee her income for the next decade.