President Yoweri Kaguta Museveni yesterday said that people who are saying a 75-year-old can't lead a country are buying into lies and stupid ideas, adding that leadership in Africa is a struggle, like war where you should let as many people as possible to participate.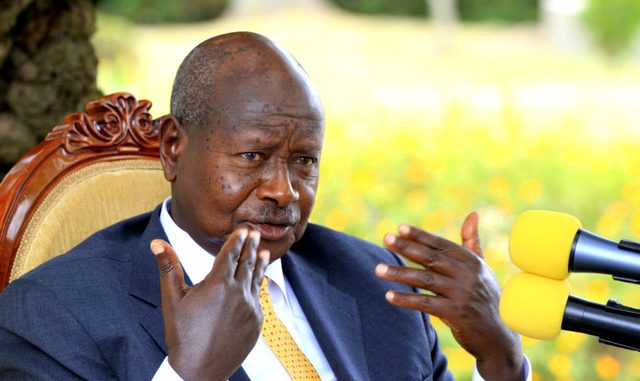 The president of Uganda was speaking at St Charles Lwanga playground in Koboko Municipality, Koboko district, during the launch of the National Optic Fibre Backbone/E-Governance Infrastructure for West Nile region.
Particularly, the president was responding to a question about the current political situation in the country where Opposition parties have become more active and are acting with more fervour in their bid to kick him out of power.
"Those people who talk about term limits and that a 75-year-old cannot lead a country is a lie. Those are just stupid ideas. The Banyankore have a proverb that when you have food, you sound a small drum, but if you sound alarm for war, you make it big so that more people can come and join. So, people who think leadership in Africa is like food are mistaken. I have seen that leadership in Africa is like a struggle, it is like war," the president said.
This comes on the heels of many people increasingly expressing the view that the president is too old to retain leadership of the country beyond 2021, and that the age-limit of 75 for one to stand for the top office shouldn't have been knocked out of the constitution.
Parliament in 2017 amended the Constitution to remove the upper presidential age cap, of 75 years, rendering the 74-year-old eligible to run for re-election in 2021 if interested.
The National Resistance Movement (NRM) Central Executive Committee members, as well as NRM Caucus, have endorsed a resolution to front Mr Museveni as the ruling party's sole candidate for the 2021 general elections.