Local music star George William Kigozi aka Geosteady has finally spoken out about the child neglect claims recently made against him by one Doreen Nalubega, who 'reckoned' to have once had an affair with him.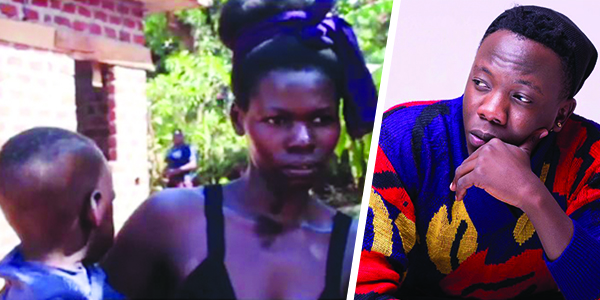 Besides swearing that he has never had any affair with Nalubega, the 'Ndiwamululu' singer has also sternly refuted having ever met the woman accusing him. Rather, the musician is of the view that someone must have paid the woman to come out and tarnish his 'brand'.
Geosteady has also indicated his readiness to go for a DNA test, which will once and for all put to bed what he says are laughable but painful allegations against him.
"I am ready to go for DNA testing and I will meet all the bills," Geosteady said.
Earlier last week, a seemingly poverty-ravaged and emotionally-perturbed Nalubega popped up in the news saying all her pleas for financial help from the 'father of her child' Geosteady have been in vain. Nalubega narrated how she first met the vocalist on a lovely unforgettable day back in 2012, saying  the two of them immediately connected and started regularly seeing each other before he got her pregnant.