Having tipped off on April 12, the FUBA National Basketball League has been nothing short of nonstop action. And now, the league has something extra to celebrate, after it welcomed Tusker Lite as its new sponsor today.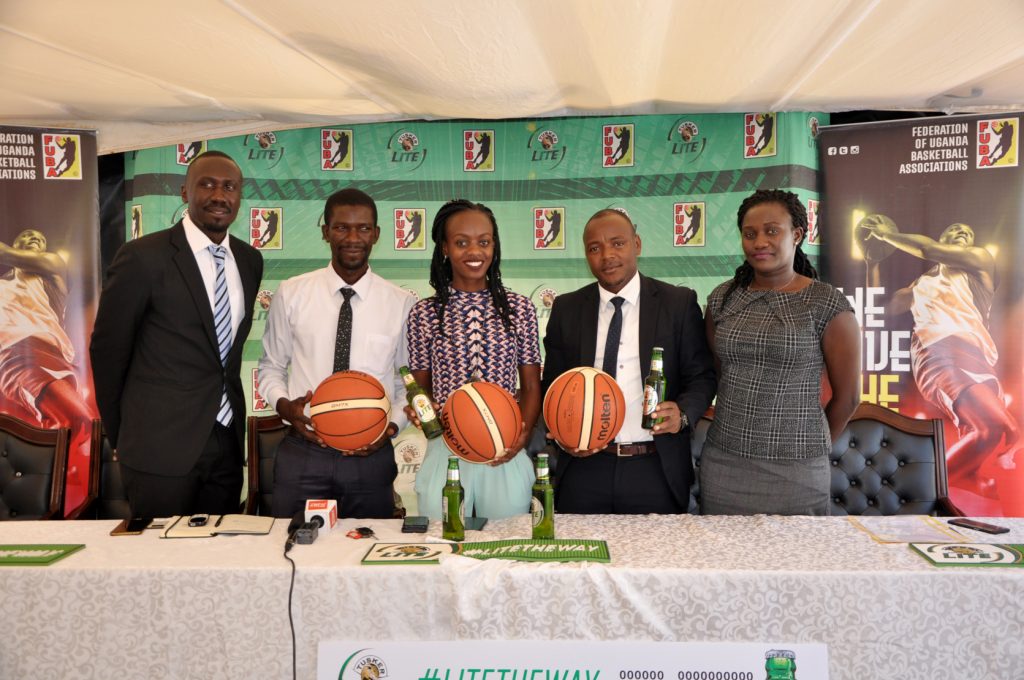 The premium beer brand has previously sponsored the basketball league playoffs but it will now also be a part of the regular National Basketball League season. In a Shs300m deal announced during a press conference held at Uganda Olympic Committee (UOC) offices in Lugogo, the Federation of Uganda Basketball Associations (FUBA) confirmed the partnership covers three seasons from 2019 to 2022.
"As FUBA on behalf of the Ugandan basketball fraternity, we are very pleased to be partnering with a premium brand on a long-term basis," FUBA Vice President Marketing, Media and Publicity, Arnold Katabi, said.
"We would like to extend our sincere gratitude towards the Tusker Lite brand for the sponsorship. We believe that the sponsorship will go a long way in making basketball in Uganda better and bring a lot more to the fans of the game."
UBL's Cathy Twesigye described the partnership as "natural" pointing to the fact that basketball brings friends together to enjoy fun moments which, she said, are incomplete without a cold Tusker Lite. She noted that their coming on board as a main sponsor for the regular season after years of sponsoring the playoffs was a statement of the brand's commitment to supporting basketball in Uganda.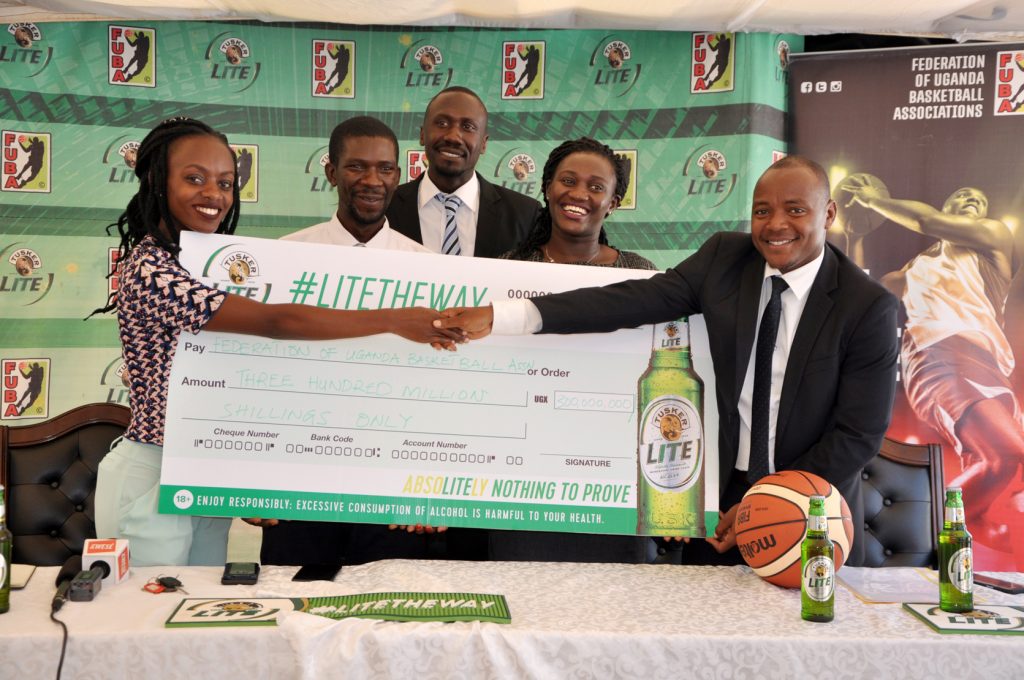 "This sponsorship is a reaffirmation of our faith in the National Basketball League and our desire to help the sport grow, while bringing friends together to enjoy fun moments, which is what our brand is really about," she said.
This Wednesday will be the first week of action with Tusker Lite as league sponsors as MUK Sparks take on YMCA lady hamsters and for men's fixtures, thesix-time defending champions City Oil are playing JKL Dolphins at the Lugogo Indoor Stadium.