Reports from Entebbe International Airport indicate that in the last three days Police have seized narcotic drugs that were being channeled through Uganda's foremost gateway to the world, worth Shs3.2bn (US$853,328), and arrested seven suspects. The suspects are yet to be identified, but Matooke Republic has learnt that they are being held on offences of illegal possession and trafficking of narcotic drugs.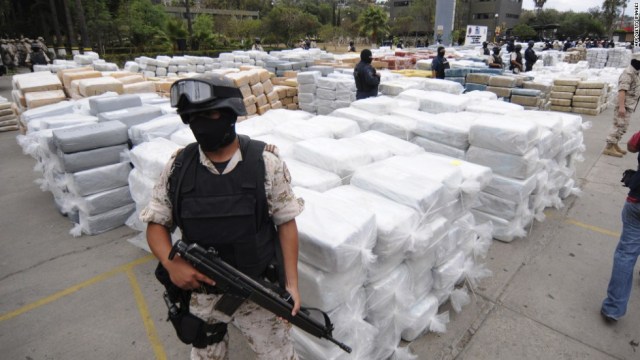 Speaking about the development yesterday, the Kampala Metropolitan deputy police spokesman, Mr Luke Owoyesigyire, said the seven suspects (who include two clearing agents) were trafficking heroin concealing it in art crafts when they were intercepted by security agencies at the airport.
"Preliminary tests have been done and confirmed that the seized items are narcotic drugs. The suspects are to be taken to court as soon as the state attorneys have sanctioned charges," Mr Owoyesigyire said.
The Kampala police spokesman said the suspects are to face charges of unlawful possession of narcotic drugs contrary to section 4(1) and 2(a) of the Narcotic Drugs and Psychotropic Substances (control) Act 2016.
According to police, on May 9, 2019, Das Cargo Export informed them of a suspicious luggage that contained plastic shoes, craft open shoes, craft ladies handbags and beads, and on checking it, they found narcotic drugs.
"We traced the owner of the luggage leading to the arrest of three people including the clearing agent. Six kilogrammes of suspected heroin were recovered from that luggage," Mr Owoyesigyire said.