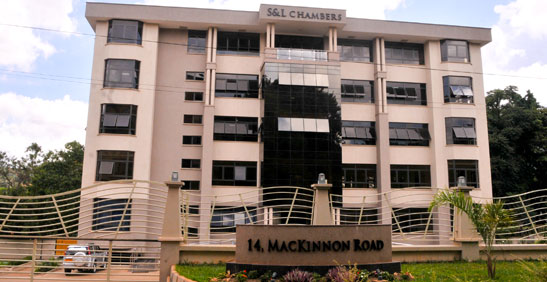 Following an April 29 ruling in which court ruled that Sebalu & Lule Advocates were conflicted and not fit to represent Dfcu Bank in a case against property magnate Sudhir Ruparelia, Bank of Uganda has followed suit and kicked them out.
The central bank's action follows court issuing a permanent injunction, restraining Sebalu & Lule Advocates from appearing as defence counsel against Ruparelia Group in other cases.
BoU has since appointed JB Byamugisha Advocates to represent Crane Bank (in receivership) in a suit the businessman and his Meera Investments brought up to among other things recover his properties currently occupied by Dfcu Bank.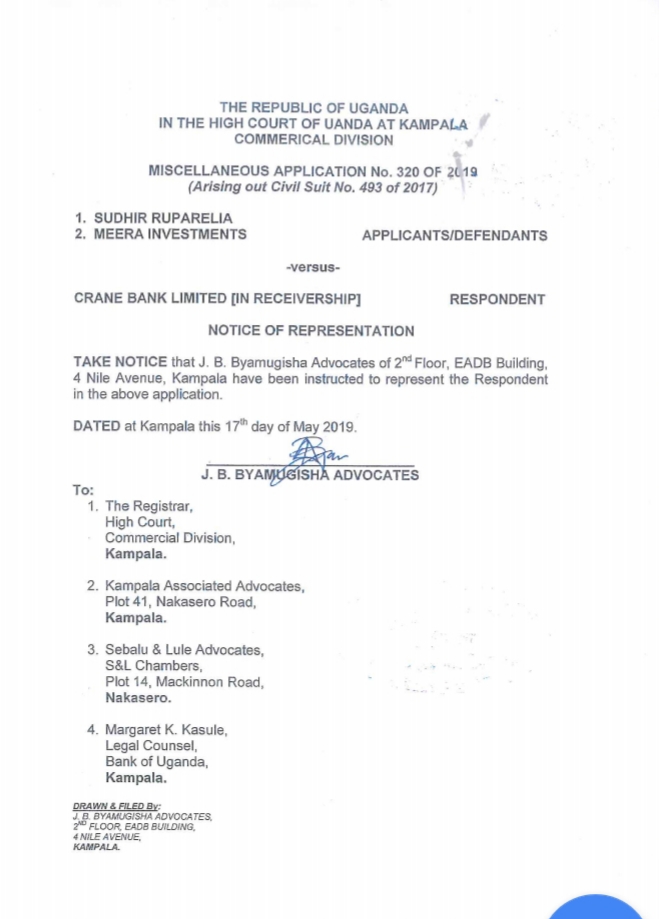 Dfcu took over the properties following the October 2016 BoU takeover of Crane Bank, subsequently putting it under receivership and selling it to Dfcu in January 2017.
On April 30, Sudhir through his lawyers Kampala Associated Advocates applied to the Commercial Court to dismiss a 2017 multi-billion case that Crane Bank brought against him because they have no legal capacity to sue or be sued as they were in receivership.
BoU through Crane Bank (in receivership) sued Sudhir for allegedly syphoning Shs397b in fraudulent transactions. Sudhir rubbished the allegations as false and counter-sued BoU, seeking compensation of $8m (Shs28b) in damages for breach of contract.
It was also alleged that the entire land where Crane Bank had branches was transferred to Meera Investments, a company owned by Sudhir and then leased to Crane Bank and it now wants the land back.
Sudhir's lawyers argue that Crane Bank cannot sue for "the recovery, transfer and return of freehold property when the respondent is a non-citizen within the meaning of the law."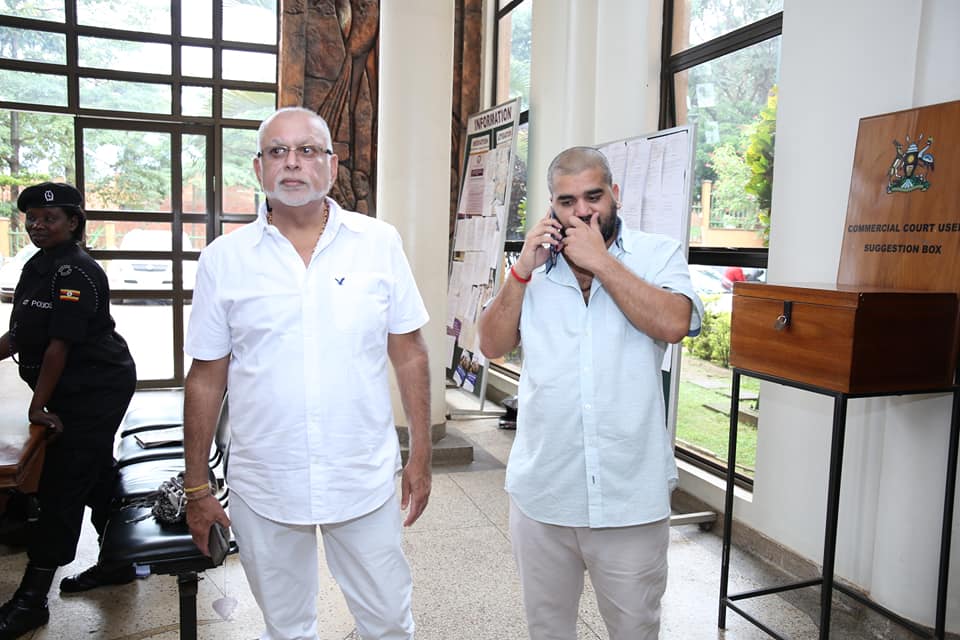 The Constitution and Land Act bar non-Ugandans from owning freehold property. The majority of Crane Bank shares were owned by non-Ugandans. Sudhir in his affidavit stated that Rasik Kantaria a Kenyan national took up 47% of the bank in 2010, later transferring his shares to White Sapphire Ltd, a company incorporated in Mauritius. A British citizen Jitendra Singhani owned 4% of the bank making it 51% foreign owned.
In a questionable twist, BoU this week chose to grant Dfcu another 24-months of occupancy on the properties that are before court!
BoU could not turn to AF Mpanga and MMAKS Advocates who are conversant with the case as court ruled that they were also conflicted last December.