ICT State Minister Idah Erios Nantaba continues to say she lives in daily fear for her life, as killers dispatched by 'big government officials' are after her.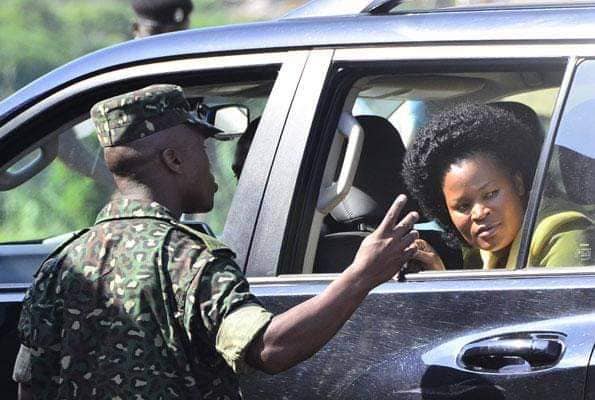 While addressing a congregation at Bukolooto Seventh Day Adventists Church in Kayunga district last Saturday, Nantaba referenced the March 24 incident in which Police shot dead one Ronald Sebulime on allegations of trailing her car, and once again said that there are some 'big people in government' who want her dead.
"As Ugandans we have more than 10,000 questions on who is choosing which Ugandan to kill like chicken. I was going to be the next, but God saved me," Nantaba said to the congregation, going on to cite incidents in which she claims attempts have been previously made on her life.
Among other incidents, Nantaba said in 2014 thugs broker into her home and shattered the windows of her car, in 2015 some policemen almost killed her when they fired into a crowd of her supporters whom she was amidst, that thereafter she survived a poison attempt and was hospitalized for weeks.
The ICT minister also spoke about the general trend of killing of high-profile people in the country, saying gunmen killing prominent Ugandans are not agents of Allied Democratic Front (ADF) rebel group as Police previously said but are assassins from state security organs.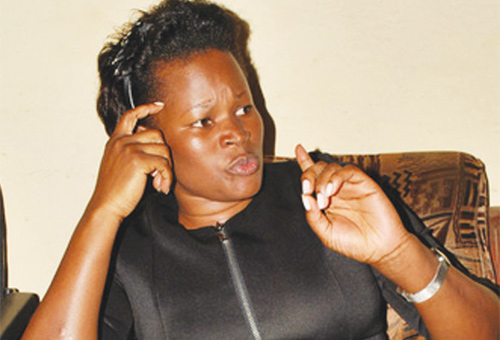 "Truth is the killers are within security and government," Nantaba said, "And the masterminds of the killings are highly-placed government and security officials who could be 'untouchables" the minister added, more less hinting at the 'Mafia' word which Ugandans commonly use to refer to powerful individuals who orbit within in the highest circles of government and use their influence to do 'wrong' things.
Going on to blame the Police for not quickly investigating her recent 'attempted murder' case in which one Ssebulime was shot dead after allegedly trailing her car in a suspicious manner, Nantaba said hers should be the first case in Uganda where the Police and the ministers of defence and internal affairs have all gone quiet. She wondered why the Police haven't investigated the case expeditiously.
"I keep wondering why Police shot Ssebulime after his arrest. This means they wanted to hide something, because he was the prime suspect, who might have revealed who had sent him," Nantaba said, adding that getting the telephone print-out of the cop who killed Ssebulime (to see who caleld him before he shot) should take about 10 minutes.
My case should be the first in Uganda previous incidents of politicians and security officials being killed in cold blood by hit-and-run gunmen, among them former Arua Municipality MP Ibrahim Abiriga, former Police Spokesperson Andrew Kaweesa, former Buyende District Mohammad Kirumira who were shot dead in the previous two years.
However, on behalf of Police, the force spokesman Fred Enanga has said that they have not even a single record of Nantaba complaining about threats to her life.