It looks like Uganda's youngest rapper Fresh Kid's boat has not yet sailed, the latest information coming in is that Coco Fingers' estranged manager Emma Carlos is making his bid to manage the young rapper.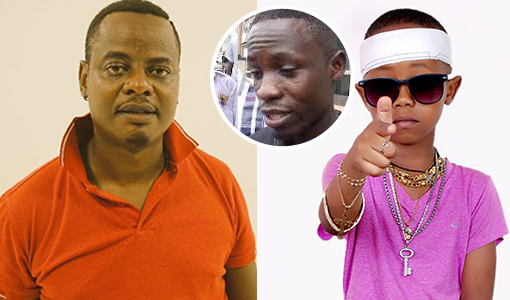 Emma Carlos made his intentions public during an interview with the media after he was asked to clarify on the rumours that were going around that he is no longer managing musicians
"I received a phone call from Sudhir's assistant asking me to present a document that will help Fresh Kid maintain his talent." Emma Carlos said.
"I told him I am going to help." Emma Carlos further revealed.
According to Emma Carlos, he is firstly going to be paid for being an advisor to the 'Bambi' Hit maker.
"Where Fresh Kid has reached now he needs an experienced and skilled manager like me who can maintain his career," Emma Carlos explained in the interview before admitting his willingness to take on the managerial role of the youngster.
However, Fresh Kid's current manager Francis Kamoga has refuted Emma Carlos's claims of being a new addition to their management.
It should be noted that with hardly a year in the music industry, many big musicians and deejays have requested for collaborations with the youngster. The latest being South African youngest Deejay Arch who Fresh Kid stated in one of his songs that he greatly admires.
Emma Carlos has in the past managed musicians like Coco Finger, Khalifah, Phina Mugerwa, Zil Zil, Radio &Weasel