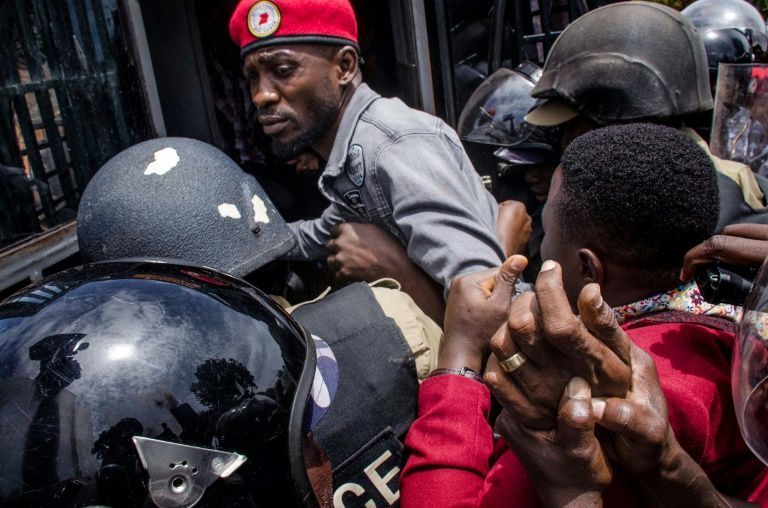 Known for his punch line "I am not fighting you but fighting for you", each time he is arrested by police, Kyadondo East Member of Parliament Hon. Robert Kyagulanyi commonly known as Bobi Wine is indeed ready to fight for the men in uniform.
 While presenting a statement on the cancellation of his shows before parliament yesterday, Bobi Wine proposed to move a motion regarding the increase of salaries and the betterment of the welfare of security personnel.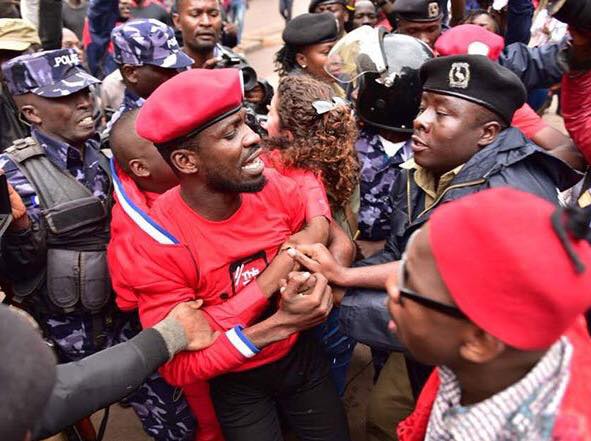 The legislator believes that low pay and poor welfare frustrates security officers thus pushing them into mishandling civilians.
"Having interacted with many of our security officers, I realized they work under unfavorable conditions. I believe their poor conditions in many ways are the reason why some of them treat us inhumanely. I believe if we treat them right then we can have the moral authority to demand the same treatment from them." Bobi Wine said.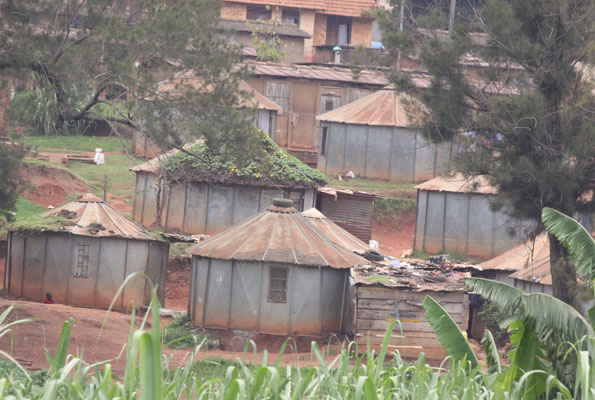 Besides teachers, Security officers especially police personnel are known to be living under the most miserable conditions compared to other public service servants.
According to what Matooke Republic has learnt, the salaries of police officers vary depending on rank, experience and academic level among others. Cadet officers earn between Shs1.1 million and Shs2 million while junior officers earn about Shs520, 000.