If you're one of those who think that being president is such a hard task that needs unique qualities, Buganda Kingdom Premier Charles Peter Mayiga has a different point of view from yours. Katikkiro Mayiga is certain that anyone can be President as long as one can respect the rule of law.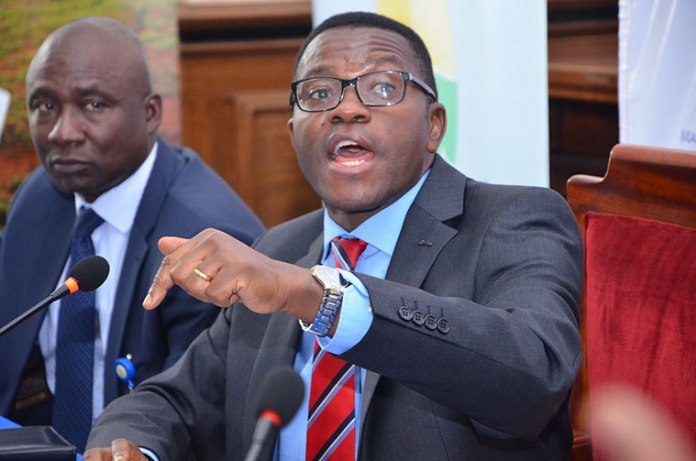 "…Uganda only requires good governance," said Katikkiro Mayiga explaining that; "There is no one who should lie that being a President is a daunting task. It needs a few qualities, respect of rule of law and common sense. In my work, I welcome everyone as long as they respect our heritage and king," Mayiga who was a guest on NTV's Thursday night political show On The Spot said.
The Buganda Kingdom Premier highly believes that there is nothing wrong for the young people to demand and stand for political offices. He says the future belongs to them and they have to actively take part in the crucial decision making of the country.
"Truth is 33 years is too long and it's not surprising to hear alarms from the youth," said Katikkiro Mayiga before hoping that Uganda undergoes a lawful transition when the right times comes.