Has Hon. Nandala Mafabi officially ruled out the possibility of the opposition fronting a single candidate in the 2021 presidential election to stand against incumbent President Yoweri Museveni?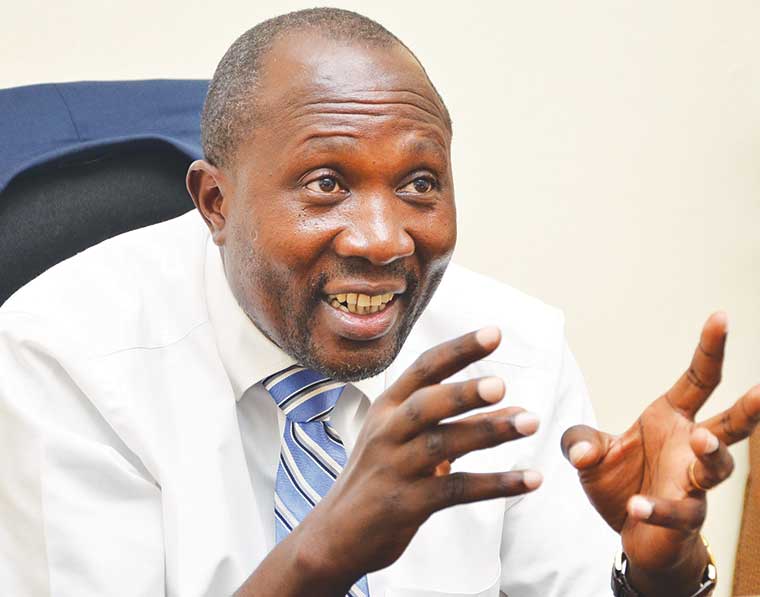 While appearing on NBS TV's Frontline Show, Forum for Democratic Change General Secretary, Mafabi disclosed that FDC is not turning to any party for a presidential candidate come 2021.
"As a party we (FDC) shall have a presidential candidate in 2021," Mafabi said.
According to Mafabi the opposition is very unreliable because many parties have become households for Museveni agents.
"Mao is part of NRM. I get worried, that Mao is always appearing on Frontline, he doesn't go to the field to mobilize for DP. Frontline (NBS' show) should be for us secretary generals not party presidents," Mafabi said.
The opposition leader applauded Museveni's strength saying; "President Museveni said that by 2021, there will be no opposition and he is doing this by using the opposition to weaken itself."
Mafabi also downplayed the relevance of the Inter Party Organisation for Dialogue (IPOD) Summit that was held earlier this week, as he said it's only FDC that is capable of sweeping NRM out of power, all the other parties just dance to the tunes of the regime.
"In IPOD, there are only two parties; NRM and FDC, other parties in IPOD are just "peg boys" and "flower girls" of NRM. When it comes to IPOD, UPC is just escorting its "Big brother", NRM," he said.