Distressed State Minister of Information and Communication Technology (ICT), Hon. Idah Nantaba, has said those masterminding assassination attempts on her life are within the circles of President Museveni.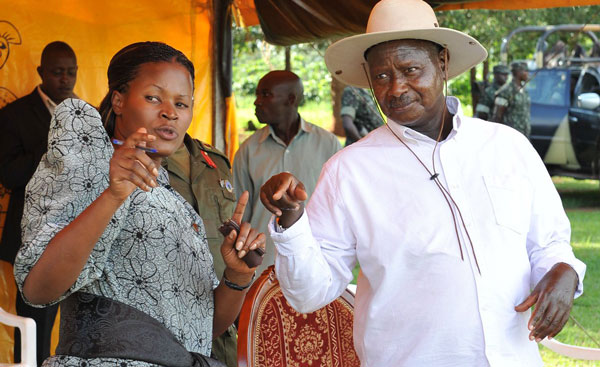 "The president knows who these people (killers) are and I know it's very difficult for him to handle because they're within the circles," Nantaba said during an interview.
Nantaba disclosed that the reason why Museveni has stopped her from stepping a foot out of her home is because he (Museveni) is also puzzled by the actions of the security forces especially police.
The minister says she has been subjected to now four assassination attempts but due to God's mercy, she is alive.
"I suspect some individuals want to kill me. They've many times attempted to assassinate me, this is the 4th time. The first time was in August 2014, the second time was in October 2015, police tried to shoot me. The third time, they tried to poison me at that very police and Ssebulime's incident is the latest," Nantaba said.
"I have a number of questions as to why this man was killed yet he was handcuffed, a helpless man. I'm very dissatisfied. Police know something that they're not telling us," she added.