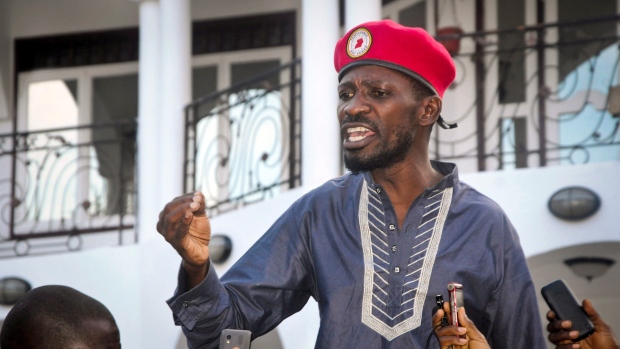 Amidst cheers from the crowds at the Democratic Party Reunion event at Kakindu Stadium in Jinja this evening, People Power Movement leader Hon. Robert Kyagulanyi has vowed to send President Yoweri Museveni to retirement.
"God has sent you (Museveni) all the signals to surrender power but you have refused," Bobi said before stretching that; "He sent you Ssemwogerere (former DP president), then Dr. Kiiza Besigye and recently your former army commander Gen. Mugisha Muntu."
The legislator sent the crowds into thunderous cheers when he vowed saying; "I am now the new indicator to get it done by sending Museveni to retirement. I am here because of the grace of God."
Bobi Wine related Museveni's acts to those of King Pharaoh in the bible.
"God sent Pharaoh different signs like; turning the river waters into blood, sent frogs and pests among others but he also refused to release God's people. And God decided to bring down his empire through Moses," Bobi said.
The DP reunion party has registered a huge turn up from both the ordinary masses and opposition leaders.