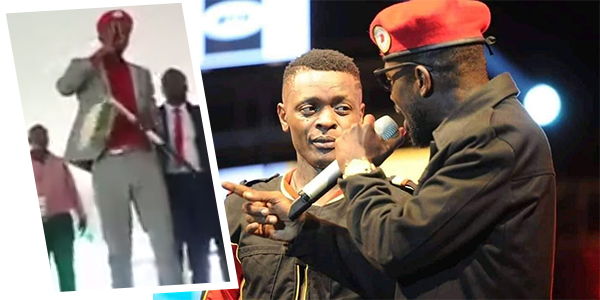 Joseph Mayanja popularly known as Chameleone has today left many wondering if he has crossed to the Opposition, clad in the People Power signature red barret while holding the DP "hoe" Chameleone assured the Opposition that he is part of them.
"The President of DP, I swear I am with you and I have just begun, I am the fighter who had not yet joined the struggle. let them not deceive you that i am with the other group." Chameleone said
Speaking at the DP Reunion Celebrations in Jinja Chameleone also urged the Opposition to be united because without unity nothing is possible.  
" I am still with you,what affects you also affects me. I am not different from any of you. Please don't stop welcoming me." Chameleone further said.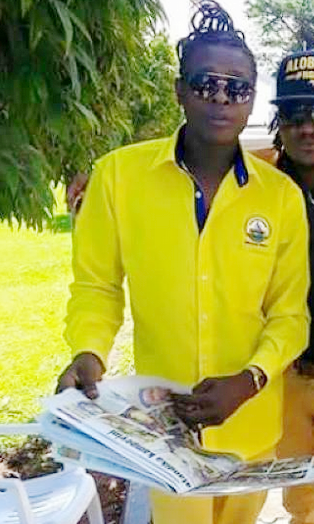 Chameleone also thanked the People Power Leader Hon. Robert Kyagulanyi.
"Send my appreciation to my brother Kyagulanyi Sentamu I thank him for reminding the youth that this is the time for us to implement the change that we want to see." Chameleone said.
He further told the crowd that he is an educated man ready to be the Kampala Mayor.
Chameleone recently announced his plans to contest for the post of Kampala Mayor in 2021, a seat that is currently held by strong Opposition member Erias Lukwago