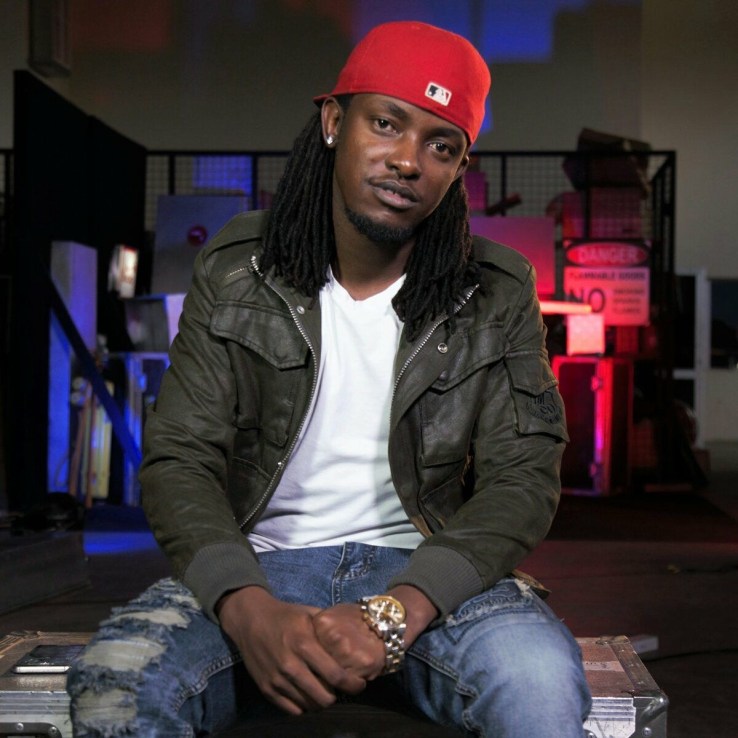 Following a TV interview where musician Kalifah Aganaga spoke ill of the newly formed Uganda Musicians Association and music producer Bushington. The music producer has said that he hasn't watched the interview.
Speaking on a phone interview the renowned music producer said he has not heard of any recording where singer Kalifah Aganaga labeled the Uganda Musicians Association 'a group of flops' and also went on to attack the producer's persona saying he has been in the industry for long but owns no studio. The beat maker says he has no problem with Kalifah since they have never conducted any business together.
"I have no issue with Kalifah," said Bushington before taking us back in time saying; "The first time I met him (Kalifah) was when he had come to beg for shoes from Weasel."
Bushington, who was yesterday sworn in as the association Spokesperson, said that operating in the same industry with Kalifah is enough to make them friends.
"Kalifah is my friend in the industry and we usually greet each other when we meet in bars," he said.
Bushington says the association will convince all artistes to join because it has a broader plan of lifting the entertainment industry.
However, Kalifah yesterday vowed not to join forces with the association because he can't be led by failures. He accused Bushington of almost ruining his music career when he was still an upcoming artiste.
"Bushington fueled my fight with Weasel and said that I will not succeed in the industry. He gave me six months but it is now five years and I am still here. He never wished anything good for me," furious Kalifah said yesterday.