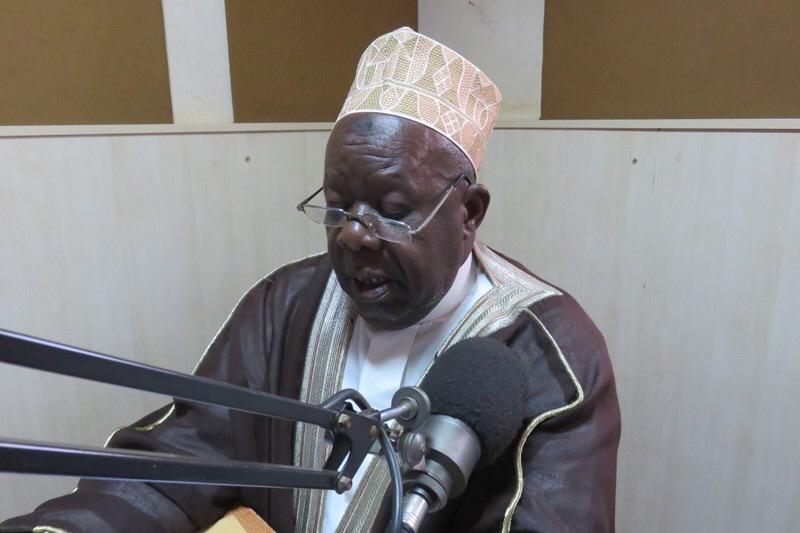 Public Holiday lovers must be jubilating, Sheik Yahaya Ibrahim Kakungulu has announced that the moon has been sighted and Eid Al-Fitr will be celebrated tomorrow Tuesday June 4,2019.
The press release issued by Uganda Muslim Supreme Council stated that the moon had been sighted therefore Eid is tomorrow.
"The National Eid prayers will be held at the National Mosque-UMSC Headquarters Old Kampala at 9:00am and will be led by His Eminence the Mufti of Uganda Sheikh Shaban Ramadhan Mubaje." stated the press release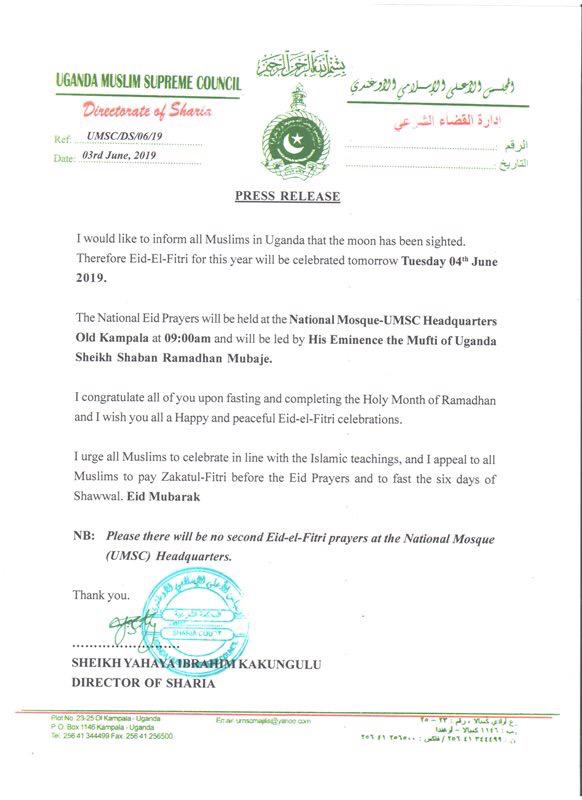 The press release also congratulated the moslems upon successfully completing the Holy Month of Ramadhan and urged them to celebrate in line eith islamic teachings.