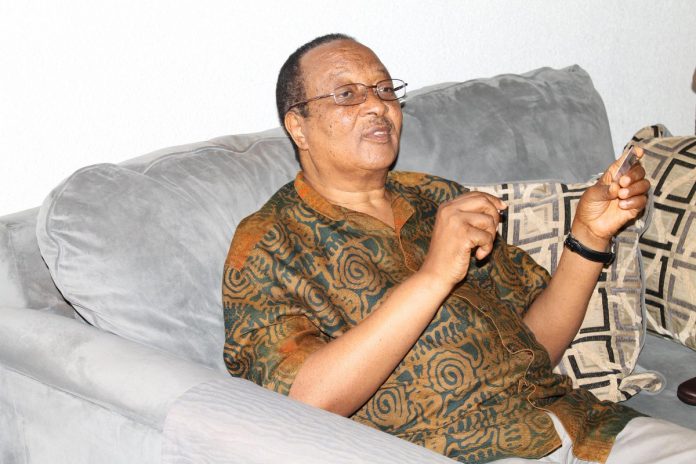 Today evening, the Buganda Cultural leaders held an emergency meeting in regards to the late Prof. Apollo Nsibambi's decision of naming Rhoda Kasujja, his daughter as his heir.
According to leaders led by the Fumbe Clan head Omutaka Walusimbi ,for the will to be valid; it must conform to both the law and cultural norms.  And the late Nsibambi's will only followed the law neglecting his cultural norms hence making it to be invalid.
Omutaka Walusimbi further says since the Namirembe church quoted the bible to support Nsibambi's decision of naming his daughter Rhoda Kasujja his heir. They have also used the bible and the book of Numbers to challenge them.
"Church told the family of the late Nsibambi that the girl can become a heir to her father according to Numbers 27:16. We as the cultural leaders we have answered back that the bible only accepts it if the daughter will marry their father, uncles and sons to their uncles according to Numbers 36:6-11," Walusimbi said.
"If they can't get to that level of immorality, so a girl cannot inherit her father's heritage," he said before emphasizing that in Buganda only sons can take on their father's heritage.
Therefore the leaders have called upon the Nsibambi family to consult with them for  better guidance on the matter.
Here is the official press release.