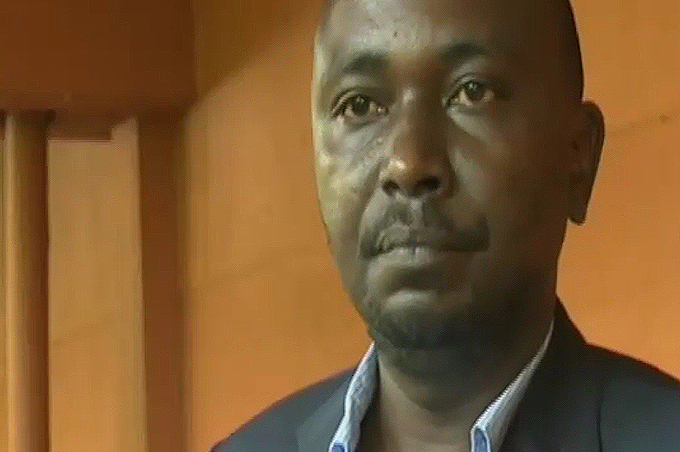 Another concerned citizen has petitioned the Speaker of Parliament Rebecca Kadaga seeking to block the new sub-committee created by Cosase Chairperson Mubarak Munyagwa from opening fresh inquiries into the closure of commercial banks by Bank of Uganda.
Micheal Busingye is concerned that reopening the probe will be a waste of time and tax payers' money as an investigation was already concluded by Munyagwa's predecessor Abdu Katuntu in February this year.
"I am a concerned citizen of Uganda and a taxpayer. My fear is that we are wasting a lot of money and time. The committee under Hon. Katuntu did a very good job if you read their report and you see the recommendations," he said.
"My other fear is that it is an illegality as they don't have the power to review their own reports. Instead of following up with the recommendations, the committee under Hon. Munyagwa is examining its own report," Busingye noted.
"Under Parliamentary rules of procedure, the said committee does not have powers to re-examine its reports. To put this into perspective, Cosase had over three months interaction regarding the Bank of Uganda matter where it came up with observations, recommendations and is waiting treasury memorandum for corrective actions to be taken," Busingye wrote to the speaker.
"As Parliament is principally your jurisdiction and as these exercises cost tax payers' money and must be performed lawfully, this is to request you to prevail on the said committee not to expend state resources (money and time) on a re-examination which is outside its mandate," he wrote.
In the letter that was received by the Clerk to Parliament this Wednesday, June 5, Busingye requested the speaker for "urgent action in the matter."
This is the second petition to Kadaga within a week over the same matter. Last Friday, Sam Kakuru, a student of Uganda Christian University Mukono on behalf of 100 other concerned Ugandans petitioned the speaker to stop Munyagwa's committee from resurrecting a concluded report.
The petitioners feel Munyagwa is trying to get BoU officials off the hook by asking for submission of accountability for Shs478b allegedly spent to keep Crane Bank afloat when the Central Bank took it over in October 2016.
Both the Katuntu committee and an Auditor General report into the same matter found that the BoU officials had failed to account for this money.
Several MPs are also opposed to Munyagwa's move seeing it as a chance "fake accountability" and "erase their guilt."