During the requiem mass at St Paul Cathedral, Namirembe, Dr. John Nsibambi, a brother to the deceased former Premier Apollo Nsibambi named one of the late's daughters, Rhoda Kasujja as the Professor's heir.
However, the decision left close relatives and cultural leaders questioning why he opted for a daughter. For starters, in the Buganda culture, it's against the norms for a girl to be named heir to her father. And if the deceased was male and has no son just like the case of Prof. Nsibambi, the brother of the deceased or the son to the brother is named heir.
Speaking to Matooke Republic on a phone interview, the Buganda Spokesperson Ow'ekitibwa Noah Kiyimba said that the deceased's daughter can only be the administrator of the father's estates but not his heir.
"The daughter can be the chairperson of the deceased's Estates but under the Buganda Culture if it is a man the heir has to be a male and I am sure the Fumbe clan leader is going to advise on that issue shortly," said Kiyimba.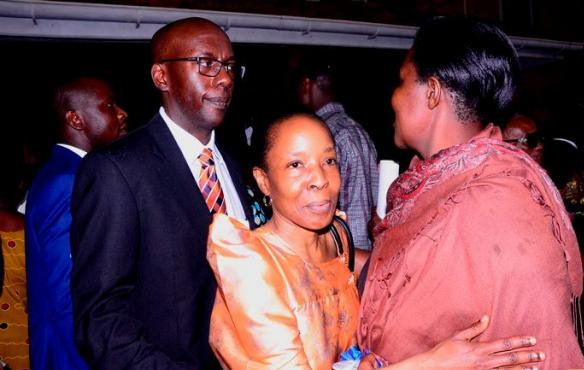 By the time of publishing this post, the Fumbe Clan leader Omutaka Walusimbi where Nsibambi belonged said that he was in a meeting over the same issue and an official statement is going to be released.
"We are about to have a press conference in the next 20 minutes about the issue." Walusimbi said before he ended the call.
Nsibambi left behind four daughters that include Rhoda Kasujja, Lydia Mulondo, Eseza Ssali and Juliet Kasujja