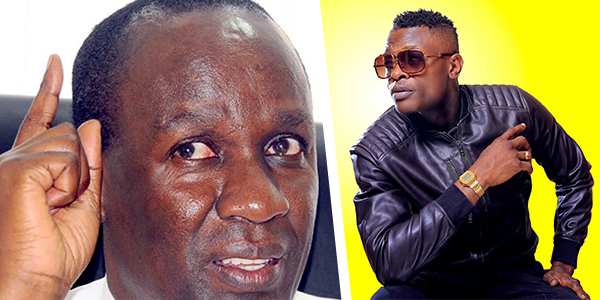 Former Minister Capt. Mike Mukula has advised singer Jose Chameleone not to play a rush game in the political arena. In his tweet yesterday, Mukula warned Chameleon that if he continues with the pace, he risks crashing his financial empire and entertainment career.
"My advice to my good friend Chameleon is go slow on politics. It will erode your financial base and could ruin your entertainment career. Don't say I didn't advise you, take or leave it. Experience has taught me," Mukula said in a tweet.
For those wondering why Mukula thinks he has the moral authority to offer advice to Chameleone. Besides being a successful businessman and an experienced politician, Mukula is the patron of Uganda Music Association.
However, Chameleone has repeatedly informed masses that he is aware and ready to encounter all consequences that come with the decision he took of contesting for the Kampala Lord Mayor seat.