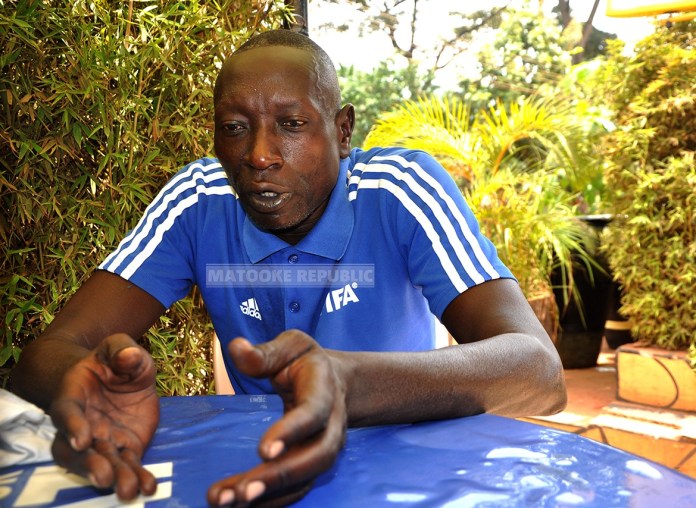 Uganda Cranes legendary goalkeeper Sadiq Wassa has revealed that it was not all about money during their prime playing time. Sadiq who played in the 90s said their desire to play football was a blend of passion, love and leisure.
In an interview with Matooke Republic, Sadiq revealed that the only physical items he got from his entire active playing career were two empty buckets for being the Most Valuable Player (MVP) for two successive football league seasons.
"It hurts me up to now that I only got two empty buckets from my entire playing career. I got them after being voted the league's Most Valuable Player for two successive seasons," Sadiq emotionally said.
However, imagine if Wassa had been voted MVP during this era, he would have driven home in a brand new car. In the Airtel FUFA awards, MVPs in both the male and female category are awarded cars. During this year's event, Moses Waiswa (Sports Club Vipers) and Ruth Aturo (UCU Cardinals) came by public means drove home.
Besides the cars, players are also awarded huge cash tokens. Noel Nasasira who was named the Airtel FUFA Big League player of the year 2018 also returned home with a big smile as he was awarded Shs4million and a 50 Inch TV set.
Wassa revealed that during his playing time, the man of the match player was thanked with a mere handshake unlike the recent development in the Uganda Premier League where the Man of the Match is awarded Shs100,000 and player of the month Shs1million courtesy of Pilsener Lager.
 "Magid Musisi was a regular top scorer during our years and he would be given a wood-shoe painted with vanish and out of anger he always threw them away," Wassa said. Nowadays a league top scorer is given a glittering trophy accompanied with a cash prize.
Wassa is currently the goalkeeping coach of West Nile side Onduparaka Football Club.