Government has defended its decision to award medals to the four soldiers who blocked the Justice Catherine Bamugemereire and her Land probe team from inspecting disputed land on Mutungo Hill, a city suburb.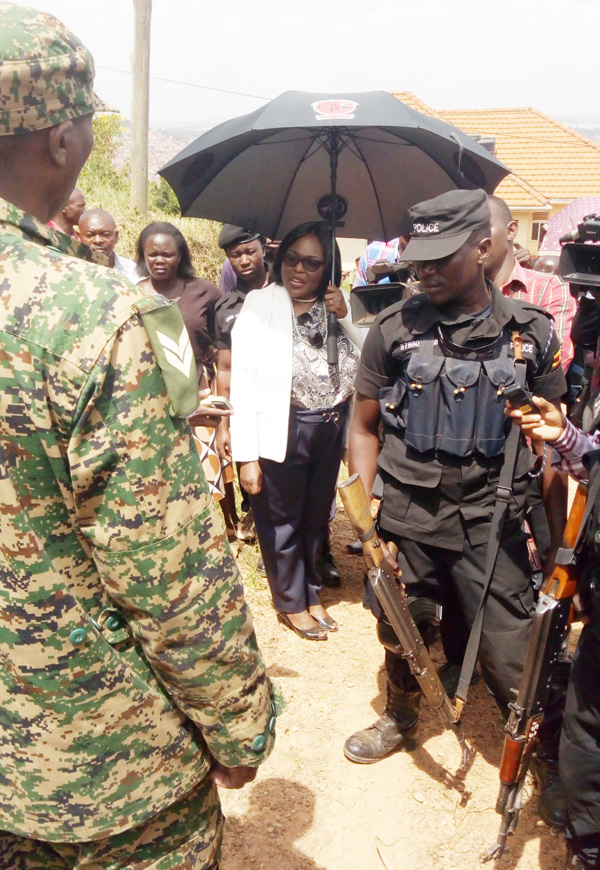 According to government spokesperson Ofwono Opondo, the soldiers were decorated "because of their exceptional courage and professionalism" displayed during a scuffle with the Commission officials.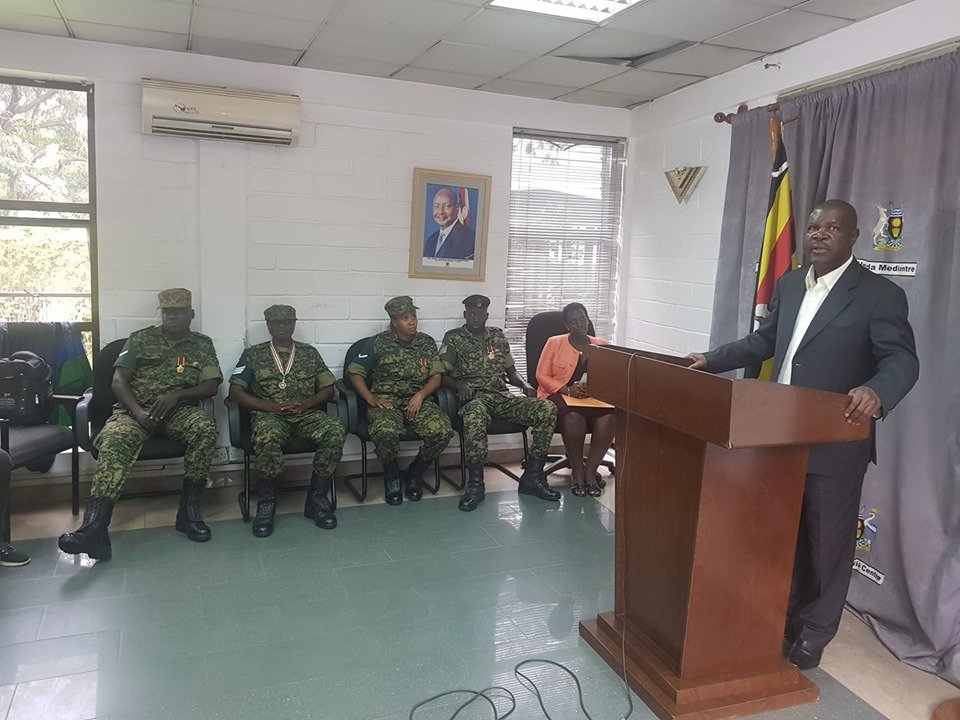 Ofwono said that they refused to be disarmed by people who are not their commanders.
"It is unacceptable for a civilian to order a soldier on duty to step aside. They were in a restricted military area and they showed the highest form of professionalism," Ofwono Opondo said.
"Because of the meticulous way these officers conducted themselves, the President decided to decorate on them meritorious awards," he added.
Opondo further urged the government's 'big' officials to always follow protocol when executing their duties.
The soldiers including Sgt.Julius Katuliba who was the commander of the team, Sgt. David Kyabona, Sgt. Tumusiime Venalenda, Kanyihira Robert and Igga Siraf were given medals on Sunday during the national Heroes' Day event in Kasanje, Wakiso District.