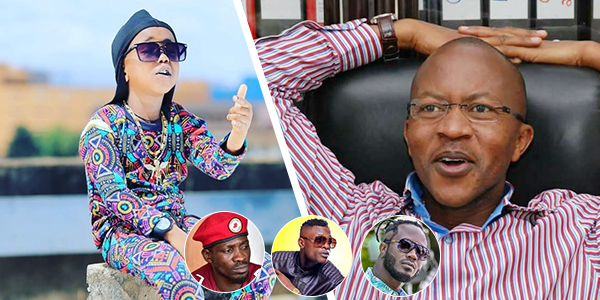 Sisimuka Uganda proprietor Frank Gashumba says he is surprised at how Fresh Kid is admired by the masses. According to Gashumba, no artiste in Uganda can attract crowds more than the young rapper.
The motor mouth speaker states that the brand 'Fresh Kid' has been perfectly and professionally managed.
"The way Fresh Kid's manager has branded him is really good because right now, he is more popular than Bobi Wine, Bebe Cool and Chameleone," Frank said in an interview.
Gashumba also criticized Fresh Kid's parents for not letting the manager play his role.
"Fresh Kid's parents especially the greedy father should leave the manager to help Fresh Kid. He's the man who discovered his talent," he said.
Away from Gashumba's claims, Fresh Kid will be flying to Dubai next month ahead of his maiden performance beyond the Uganda border at a cultural event slated for July 7.
According to a source, Fresh Kid has been paid Shs15 million for the performance.