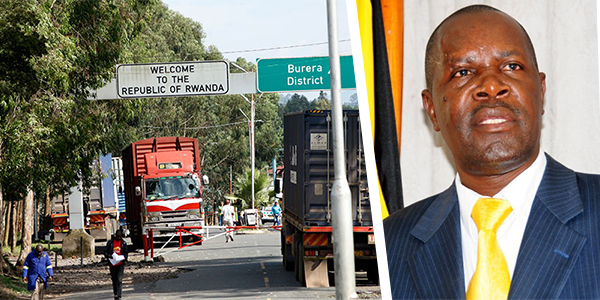 Government Spokesperson Ofwono Opondo says Rwanda's decision to reopen their Katuna border benefits them more. He claims that the resolution was driven by their realization that they needed Uganda more than it needs them.
According to Opondo, when the Rwanda authorities closed the border, they did not issue any official letter to Uganda but instead made alternating reasons and accusations.
"Why should they notify us that the border is open yet during the closure they issued no notice? But it's good they realized their mistake," Opondo said.
Opondo says Uganda can never close its borders from its neighbors unless otherwise.
"Even when Rwanda closed its borders and blocked its nationals from coming to Uganda, on our side (government) we did not block anyone," he said.
As the tension between the two countries was ongoing, reports in Rwanda indicated that prices of commodities like fuel and food stuffs got high since Katuna was their busiest border point.