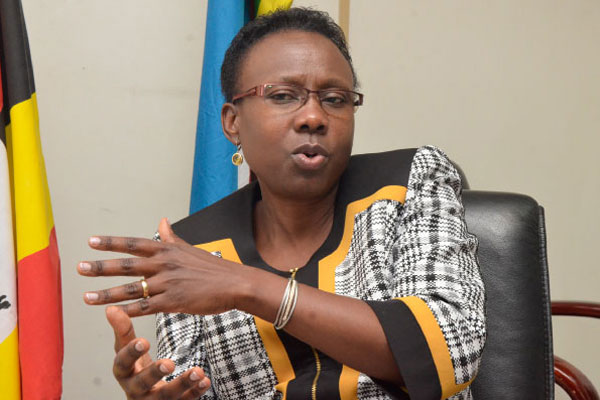 Minister of Health, Jane Ruth Aceng yesterday during a press briefing assured the public that Uganda is prepared to tackle any epidemic virus. She says for the last 10 months preventing and fighting measures were put in place.
"There is no doubt that the virus will be contained," Aceng said as she confirmed the Ebola outbreak in Kasese area.
In preparation for a possible imported case during the current outbreak in DRC that has claimed at least 1390 lives, Aceng says Uganda has vaccinated over 4700 health workers in 165 health facilities.
"Since the five year old boy from Congo was tested positive with Ebola, all the other Congolese family members have been isolated at Bwera Ebola Treatment Unit and two of them had their blood samples taken and sent to the Uganda Virus Institute (UVRI) after they also developed symptoms similar to that of Ebola. In total eight contacts have been identified and are under close monitoring," the minister said.
In the areas where the victims were picked, the minister urged residents to restrict on their movements. However, she said schools must continue as awareness in the communities is ongoing.