State House's Anti-Corruption Unit led by Col. Edith Nakalema has reportedly arrested five Bank of Uganda officials over printing unauthorised money to the tune of Shs90 billion for private gain.
Online news outlet Eagle broke the story that Nakalema's team stormed BoU on Wednesday after a tip off from a whistle blower who indicated that some of the Ugandan currency printed in Germany never reaches the central bank on arrival at Entebbe Airport!
"We are going to issue a statement this afternoon, that is all I can say for now," Senior Press Secretary to the President Don Wanyama was quoted by CEO magazine when asked about the saga.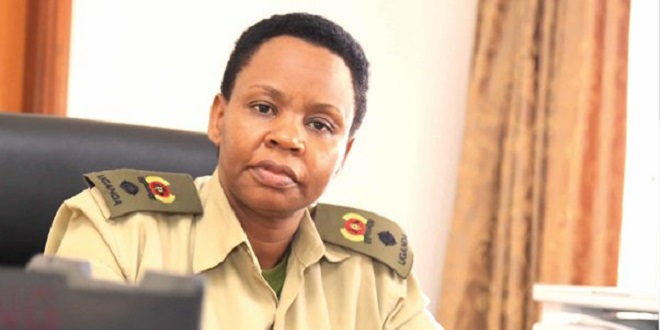 It is confirmed that Col. Nakalema is set to address the press on the matter this afternoon.
The scandal unfolded after Uganda Revenue Authority officials at Entebbe Airport insisted on verifying the bill of lading to ascertain to whether the excess Shs90 billion had been cleared in Germany before the plane flew to Entebbe.
Following the URA complaint, BoU carried out an internal investigation on how the flight from Germany to Entebbe was flown and who was aboard, the exact amount cleared by the printing firm and other items. It was discovered that more money was loaded on the plane after the bill of lading had been cleared.
Apparently, BoU director of Operations Charles Malinga Akol was on leave and in a bid to clear his name informed Governor Tumusiime Mutebile and the two brought briefed President Museveni who instructed his Anti-Corruption Unit to swing into action.
This is set be the worst scandal in BoU following the probe into the closure and take over of seven commercial banks that implicated several BoU officials in possible corruption. No action has been taken on the officials in relation to the closed banks probe, but this money heist will sure turn tables in the institution.