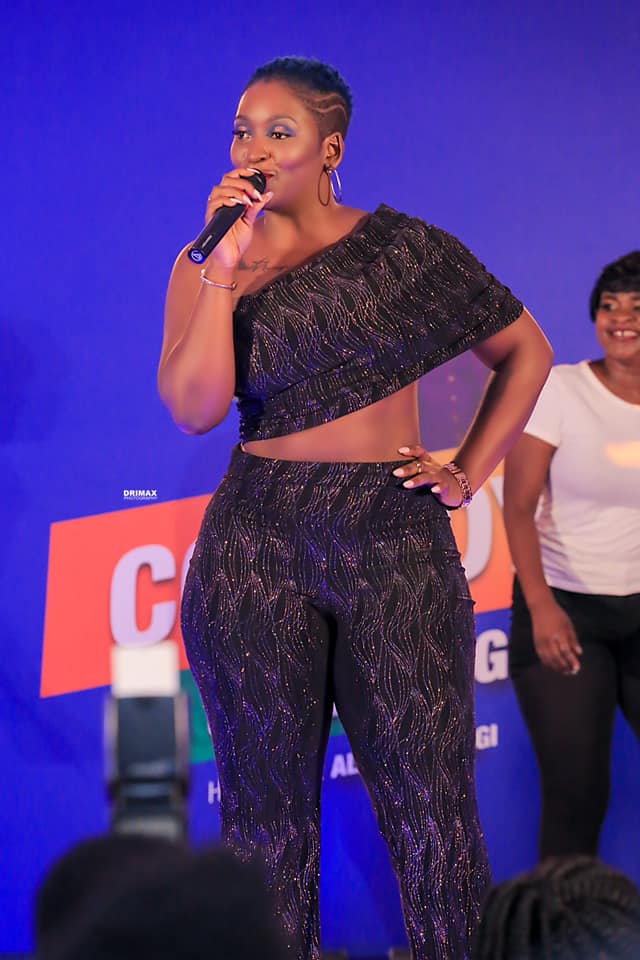 The naturally endowed singer Winnie Nwagi has informed all the naysayers that she is not bothered with the cheap talk about her making rounds on social media. Nwagi says her-being single is the cause of the talk.
"Since many people outside there want to know my man, they end up linking me to men I have even never seen or dated," Nwagi said before announcing that she is available for a relationship.
Nwagi claims that her single status allows her to hang out with any man of her choice.
"I have freedom to be with any man I want. No one must be concerned about my relationship ," she said.
The singer says being a star does not rule out her vulnerability to love stress.
"What you should know love disturbs all of us the same way. Love is a blessing. Personally I haven't got anyone yet but life goes on and I enjoy it," Winnie said.
Winnie Nwagi reportedly separated with her boyfriend General Czardu after the estranged couple allegedly got involved in a physical fight. However the mother of one has a baby daddy who is not publically known.