For over decades, unemployment has frustrated the youth of the country and forced them to engage in immoral acts such as theft.
However sourcing external labour in developing countries has helped reduce cases of unemployment and boosted the country's economy.
Uganda Association of External Recruitment Agencies (UAERA) is an umbrella body that brings together all 151 recruitment agencies that play a leading role in increasing employment opportunities in Uganda.
With a history of maintaining ethical standards and professionalism under UAERA millions of citizens have left for Jobs in the UAE, Saudi Arabia and other few gulf state countries to work as both professionals and nonprofessional categories which include technicians, security personnel, porters, drivers, cleaners, catering and hospitality personnel among other job categories.
According to the information obtained from the Umbrella body annual report, approximately 140,000 Ugandans are currently deployed in the Middle East and domestic workers contribute to 30% of this population where as others are in other categories mentioned above and the salary depends on qualification and experience for the professionals who earn between US $1,000-US$6,000 depending on one's job but also skilled and non- skilled earn between US$225-US$1,000 that includes free accommodation, transportation to and from work and medical insurance as provided by law.
Delving into how the 'nkuba kyeyo' are boosting the economy of the country, below are some of the factors we analyzed from our findings.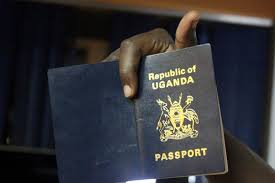 Government collections from Passport costs.
Currently the immigration office charges UGX 300,000 for an express passport and many Ugandans intending to travel prefer express passports nowadays because of the urgency that comes with being that a passport book is one of the key requirements one has to present before they are registered by the employment agencies.
On average 151 registered recruitment agencies supply 500 people to different countries in a month and if each person paid UGX 300,000 for an express passport, that means that government collects 150M per month from only this category of people intending to travel for work through these agencies bringing an average total of UGX1.8BN that government of Uganda collects from passport sales through the ministry of internal affairs' immigration office without forgetting about UGX 80,000 charged from each individual intending to travel abroad for Interpol clearance(Police recommendation).
Collections from Yellow Fever Cards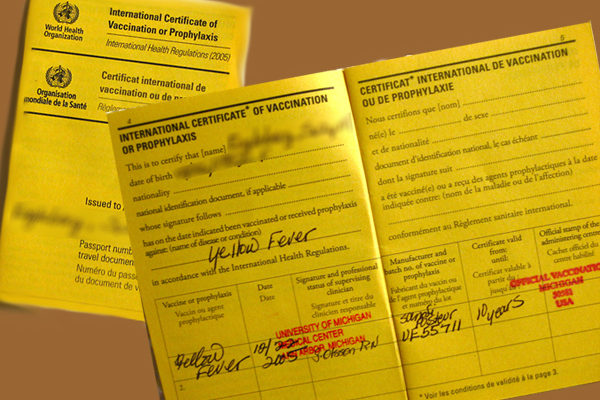 As per Uganda's immigration law anybody intending to travel via Entebbe airport is required to test for yellow malaria and is given a card to present at the airport that clears him/her as negative from yellow fever.
These yellow fever cards are normally obtained from a few hospitals that are designated and recognized by government Norvik hospital, KCCA hospital , Victoria hospital that issue these cards on behalf of government at a cost of UGX100,000.
This means that government collects over UGX6BN annually from issuance of yellow fever cards to the candidates going to work abroad through recruitment agencies and this is a good contribution to the economy through our health sector.
Boosting the construction and housing sector
For most of the young Ugandans who travel to work abroad after spending years on the streets and failing to get employed, Their most immediate dream is to go work and save money to buy a plot of land or two and build themselves or their parents decent home but also at least put up rentals that can be used to generate income when they return after Kyeyo.
For the reason above, prices of purchasing land and building materials have been shooting high and high in the last 4 years due to the demand created by those who keep returning for holidays and get engaged in land purchases and construction of both commercial and residential houses.
This can be evidenced by looking at how prices of building materials like iron sheets, iron bars and cement tha have been raising in the last five years to almost 50% rise. This rising demand of materials enlarges government tax base due created by high purchasing power as well as supporting local manufacturers.
These young people trying to develop themselves also while putting up such projects have ended up employing many as project overseers, Engineers and porters etc.
Land prices in areas surrounding Kampala especially Wakiso, Mpigi and Mukono have also shot up in the last 5 years due to high demand in places like Kakiri, Gayaza,Nansana, Sonde Bukerere and Kawuku where a plot of land measuring 50*100 used to sell at UGX7m is now selling at UGX 30m and above which is a good indicator for development now that more urban centers are being created in areas surrounding Kampala.
In addition to providing employment abroad for Ugandans, let's also recognize the employment opportunities that this industry has presented itself with to other Ugandans who work in these agencies as direct employees.
Each licensed labor office has an average of 10 staff and if there are 151 companies then the sector directly provides employment to over 1500 Ugandans. On top of it the sector has training centers ,the secretariat ,medical centers, airline agencies and many more including payment of Taxes to URA and the Local governments.
Summing it up in the bigger picture is looking at statistics from World bank and IMF balance of payments as well as Bank of Uganda data, where personal remittances to Uganda have grown by 174.6% from $451.6million (Shs1.66trillion) in 2007 to $1.24billion (Shs1.6trillion) in 2018.
The bank of Uganda, Personal transfers survey 2017 indicated that Middle East was the second biggest source of remittances to Uganda (28.6%) after Africa (29%) and Europe (20.7%) in 3rdposition.
The survey also indicated that remittances benefited up to 820,000 households and that $6 out of every $10 received went to financing house hold expenses and education.
Government should therefore keenly look at this sectors' contribution especially in curbing the rampant unemployment and provide the industry with full support to develop it into a more gainful sector.