The arrest of Andrew Mukasa of Bajjo Events a supporter of People Power movement was among the issues addressed by police spokesperson Fred Enanga this afternoon at the police headquarters in Naguru.
Enanga said Bajjo is bound to face treason charges over a video in which he was recorded threatening to overthrow President Museveni before the next election in 2021.
He revealed that investigations by the Special Investigations Division of the police immediately kicked off after his arrest on Saturday when he was addressing a press conference.
"The investigation will lead to charges of treason and threatening violence slapped against Mukasa,"Enanga said as he explained that it's unlawful to threaten overthrowing a president by force.
Enanga also warned the public against spreading the video claiming that whoever is found circulating it will be apprehended individually.
The video that put Bajjo into this trouble has been making rounds on social media. In the video, the Bobi Wine's events promoter said that they have already laid plans of ousting President Museveni before 2021.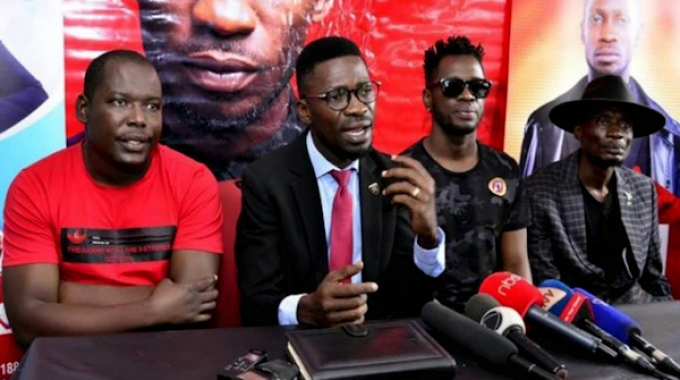 .