Winner of the maiden Miss Curvy pageant Belinda Nansaasi is against the petition that was delivered to the Speaker of Parliament Rebecca Kadaga last week by Quinn Abenakyo and other female activists demanding to ban Fik Fameica's song 'my property' which they claim demeans women.
Belinda says it's meaningless and a waste of time to wage war on a song that was released seven months ago. She claims the song was a hit and those who are currently against it once danced to it.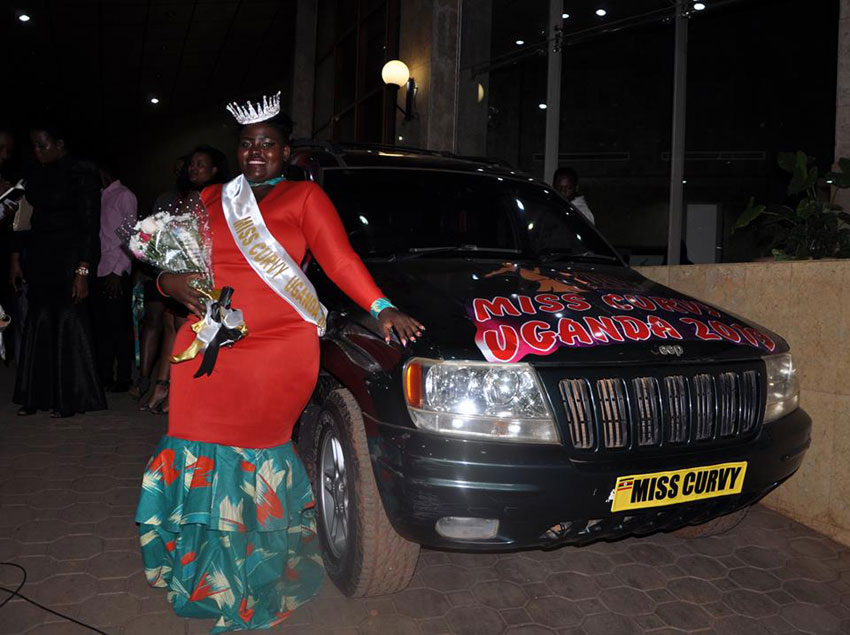 The reigning Miss Curvy believes there are many other pressing issues that affect the girl child and need immediate address rather than a song. She said major problems must be made priority.
"We as women and women with statuses can change our Uganda without indulging in people's spaces, young girls are out there with early pregnancies, dropping out of school, women are dying during child birth, cervical cancer is killing women and we are here launching a campaign to ban a hit song," Belinda said.
She added, "Let's concentrate on building our country in a better way."