While other girls are 'eating cash' in Kampala clubs, 'slay farmer' as Sandra Nabasirye likes to call herself is on her tomato garden in Nabbingo working tooth and nail.
The self-motivated 27-year-old retired teacher told Matooke Republic in an exclusive interview that she earns up to Shs1,960,000 every week from growing tomatoes.
"I decided to do something many young people with a university education would possibly never want to do; farming," she says with pride.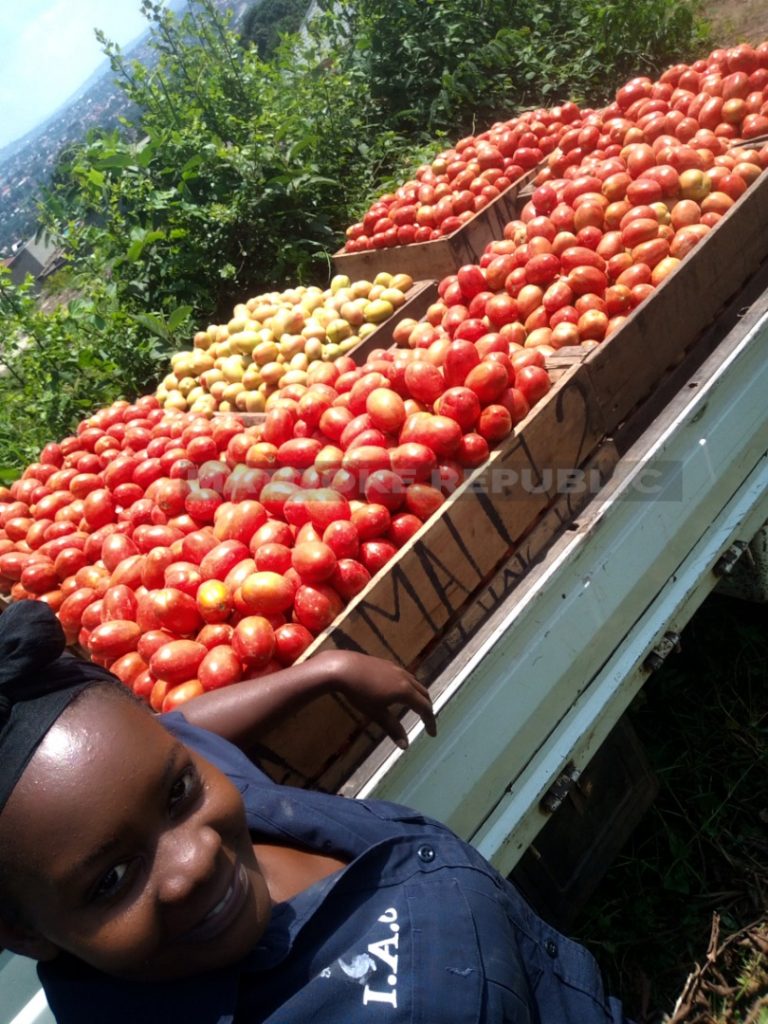 Nabasirye followed her passion and deviated from the usual corporate life. Business has always been her cup of cake. Before teaching for a record six months, she was running a boutique which she started while at University in 2015.
"I decided to quit my job after just six months to pursue my passion. I sought the knowledge and started," she states.
With less than Shs2m capital, she joined the farming business in January this year and she specialised in tomato growing. On only one and half acres of land which she is renting, she is able to earn close to recoup Shs2m back – in a week.
"I sell one crate every day. When the market is good, I sell at Shs280,000 a crate. I harvest seven to ten crates a week. Do the Maths and see," she says.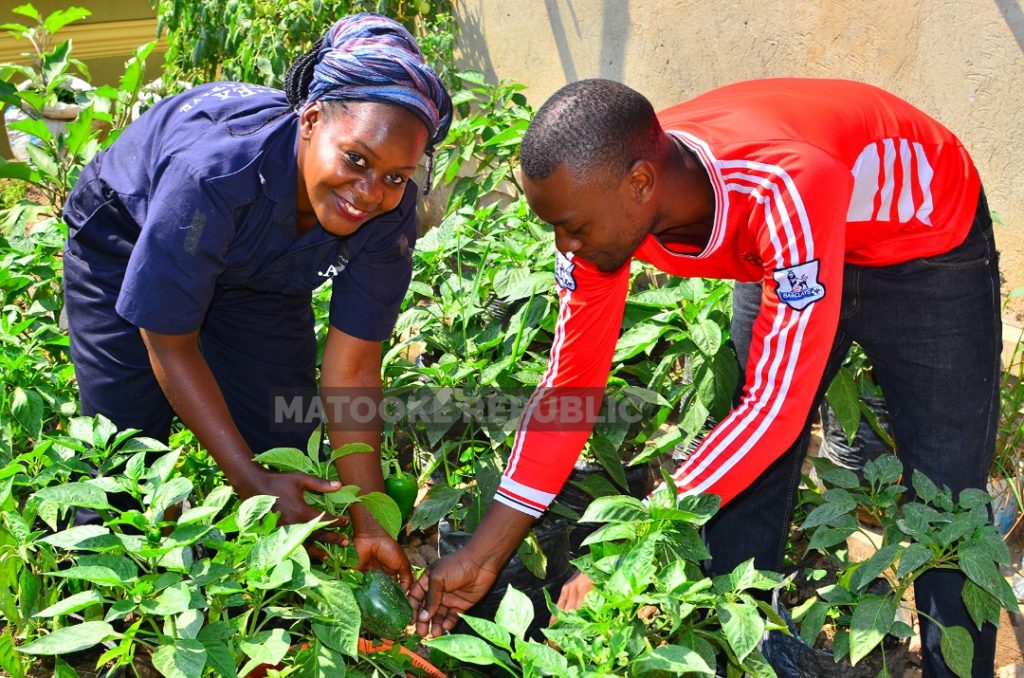 And that is not all. Things are 'popping' for Nabasirye at the moment. She has even started a Community-based Organisation to empower women in the Kakungulu-Nabbingo area, her area code.
"My beginning was a humble one but I am so happy that I no longer walk hawking my products to clients as I used to do in clothes business. With social media, I sit like a boss sitting in my garden and post my products Facebook. Just like that, I get clients," she adds.
Nabasirye is now calling upon the government to empower the young, enterprising people especially in agriculture with training, funding and mechanisation to enable them add value to their produce.
"The government should know that many young people are biased about agriculture. They need to come out with concrete plans to empower, support and hold their hand until they are stable enough to walk on their own." To the slay queens, Nabasirye has no kind words. If you don't have an income of your own, "woe unto you."