Music promoter Balaam Barugahara has advised his colleague in the events business, Andrew Mukasa of Bajjo Events to quit Bobi Wine's People Power and the ruling National Resistance Movement (NRM) party if he wants to be set free.
Balaam says that "the only road to freedom for Bajjo is to apologise to Museveni and stop fighting him."
"If Bajjo ever wants to regain his freedom, I only advise him to leave People Power, join NRM and apologize to President Museveni and then he will be let go," Balaam said.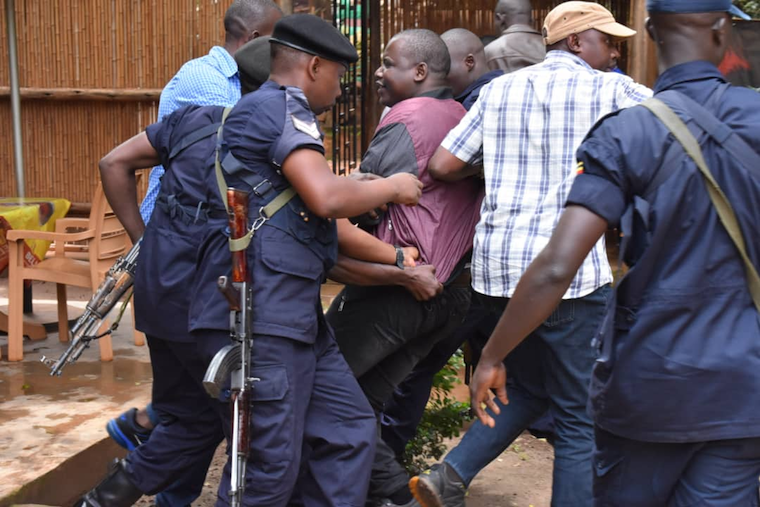 Mukasa popularly known as Bajjo was remanded to Luzira Prison on several charges, including disturbing the peace of the President after a video circulated with him claiming he had a plan to overthrow President Museveni before 2021.
According to Balaam, Bobi Wine's People Power is an undisciplined lot that got Bajjo in hot soup and abandoned him to 'dance to music' alone.
"People Power is misleading him and they are nowhere when he is in trouble. When Bajjo was arrested, I was the first person to locate him. The promoters who used to make noise with him are all quiet, government paid them money and they went quiet. He has to change his ways," Balaam said.