Tenants all over the country are in jubilation mood after Parliament passed the Landlord and Tenant Bill, 2018 that seeks to regulate the relationship between landlords and tenants. Reason being that the law largely favours tenants.
Should President Museveni append his signature to the bill, it will take effect, but just like other controversial matters, he might bide his time on this one.
First and foremost, there is a controversial provision that all rent shall be settled and recorded in Shillings, contrary to the initial proposal that parties can agree to transact in any other currency in the agreement.
This has been termed as unrealistic by businessmen who sink their capital into real estate.
"It is wrong for the government to want to control rent, saying that we shouldn't charge rent in dollars. The moment you become a tenant, you become subjected to the terms and conditions under which I sourced money to put up my structure. For instance, if I acquired my loan in dollars, and the bank wants me to pay back in dollars, definitely you as my tenant have to pay rent in dollars," youthful tycoon Hamis Kiggundu told Matooke Republic when the bill was at inception stage.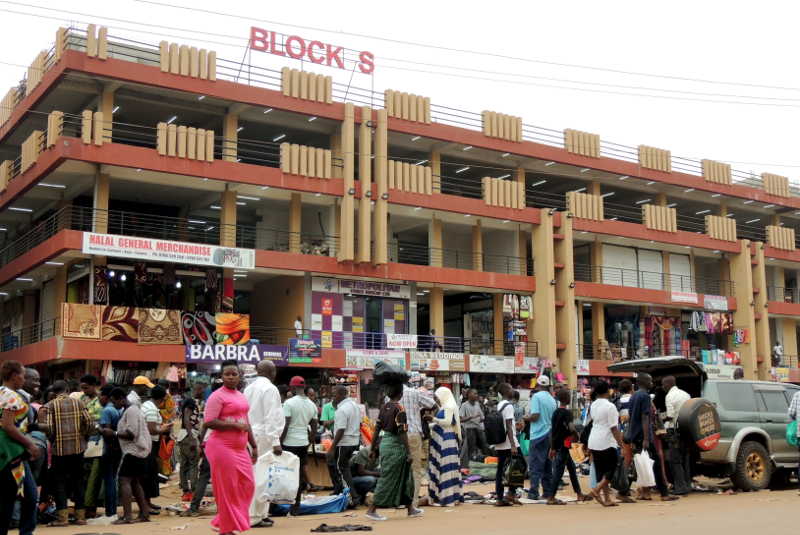 Naturally, this law is populist because landlords are few and the multitudes of tenants are "voters". Little wonder, Kampala Central MP Mohammad Nsereko was among the people spearheading the enactment of this bill into law.
There have previously been several strikes among tenants in the central business district protesting being charged rent in dollars. The problem is that the dollar has been volatile and the tenants couldn't project their financial obligations.
What the government is doing in passing the burden of the unstable dollar to the landlords is like dressing a diarrhea patient in adult diapers instead of treating the ailment and hydrating them. On the outside they could look fine and go about their duties, but soon the diaper will be full, the patient will be uncomfortable and the smell will also make those near him uncomfortable. With the dehydration we could soon bury them.
In essence, the government is supposed to fix the economy, stabilize the dollar and allow the dynamics of free trade which include whatever currency someone is comfortable with.
Many of the buildings are financed with loans in dollars because they are acquired from foreign sources and even locally, banks prefer to lend large sums that are needed to construct these mega projects in dollars. In most cases, anything above $10m is lent out in dollars.
Forcing landlords to charge in the weakening shilling will only lead to the collapse of the real estate sector. Already, money injected into construction projects take several years in many instances 10 to 20 years to recoup an investment. This move will make real estate business unattractive.
Museveni knows that once he pushes the landlords out of business, the tenants (his voters) will have no premises to operate and this will bring the economy to its knees. He is a master politician who will most likely have tenants celebrate winning a battle but it's a war he will not allow them to win. Just like in the current Africa Cup of Nations, you can celebrate a goal, but you have to wait for the final whistle before victory is declared. Anything can happen, but tenants are already celebrating a goal.
Tenants to be given an eviction notice of up to six months!!!
One of the menaces of the real estate business is bad tenants who cannot come good on their obligations. Now with this law, tenants will have to be given a six months' eviction notice. In essence, that means someone could default rent payment and there is little a house owner can do about it. Now imagine the property owner is supposed to use income from the property to finance mortgage on the same property.
To ensure that this six-months' notice provision is adhered to, the law stipulates that unlawful evictions will attract a penalty of Shs5m or a jail term of one year or both upon conviction.
Landlords are given some leeway because they can secure a court order to evict a client. But the devil is in the details; they must secure a court order. Now, Uganda's judiciary is one of the many dysfunctional public institutions. The pending case backlog is several years behind. Several cases in Uganda take years to get disposed of. Now imagine a tenant awaiting a court order to vacate a house while the bank is knocking on the landlord's door to pay up the mortgage.
The good
The law states that landlords and tenants must sign tenancy agreements for rent transactions of over Shs500,000 with clear terms and conditions, which is a good thing as documentation helps in formalising each and every sector. This will also make it easier for government to collect rental tax, which has been elusive as they can ask for tenancy agreements straight from the tenant.
The law also states that a landlord must give a tenant 90 days' notice about plans to increase rent. This is good because it allows a tenant ample time to find alternative space in case they are priced out by the new rate. This is as good as already in place as big land landlords sign agreements, which stipulate rental increment over time. In several cases tenants on signing say a three-year contract are notified that they will be a certain percentage increment after a particular period of time say a year or two and it is usually stipulated in the contract.
Let's be realistic: Local content should start from the production phase
When the bill was being debated in Parliament shortly before passed, the State Minister of Finance in charge of General Duties, Gabriel Ajedra was against the idea of compelling landlords to levy rent in Uganda shillings. Probably he has been exposed to the workings of finance and was advocating for a free market economy that Uganda practices.
However, Trade, Industry and Cooperatives minister, Amelia Kyambadde who has cut out a figure of a darling of traders (once pictured in a PR attempt of vending mangoes on Kampala streets to appear in solidarity with vendors who were being chased off the streets by KCCA) was unhappy that a fellow cabinet colleague was against the new law.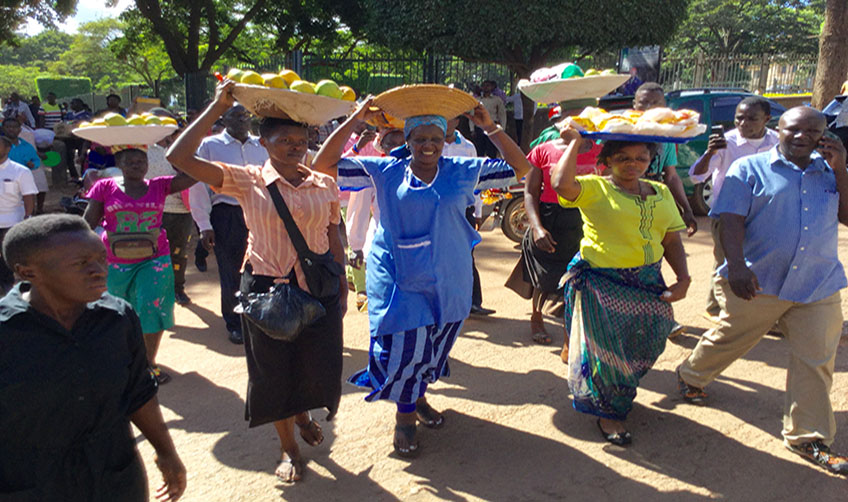 "Uganda is a sovereign state and I think we need to strengthen our currency, we're advocating for local content then I think we need to be consistent. Two, my colleague in finance should be protecting our currency," Kyambadde said. What she perhaps forgot was that the traders she is advocating for rarely sell Ugandan made commodities. Arcades are littered with low quality items and knock offs of popular brands imported from China. Traders are importing containers of Niki instead of Nike, Redbook instead of Reebok and Belungiaca instead of the Balenciaga brand that is popular among the youths. Samhung phones instead of Samsung are in plenty. If these traders are empowered to produce quality items locally, then the ripple effect of stabilising the economy will be felt and they won't bother, which currency their landlords ask them to pay rent.
Museveni knows that charging rent in shillings with a volatile dollar will cause a snowball effect to the already weak economy and it could bring it on its knees. He knows better to sign the Landlords and Tenants Bill into law. But as a politician, he must let the traders feel they are winning something. In reality, it is dangerous for the economy. Already there are tell-tale signs that cabinet is divided on the matter as it turned out when ministers were on opposing terms over the matter on the floor of Parliament.