As the public was getting to terms with Bank of Uganda's cash plane saga where an aircraft chartered to fly in newly printed currency arrived at Entebbe airport with five extra pallets that some believe was undeclared currency to the tune of Shs90billion, more scandals are unfolding at the Central Bank and this time involving larger sums of money.
Uganda Police detectives are now investigating Shs400 billion that BoU officials transferred and stored in BoU Masaka Currency Centre in a room whose CCTV cameras were switched off meaning the money could be stolen or misappropriated with no leads to the culprits.
The money is said to have been transferred to Masaka on June 14, 2019, at the time the cash plane saga story broke. Could there be a linkage between this money and the undeclared pallets? Only time will tell.
Several BoU officials were arrested by State House's Anti Corruption Unit and questioned how the plane arrived with extra cargo two weeks ago. The bone of contention however is what was in the extra cargo with Police Spokesman Fred Enanga saying police was investigating the line of printing extra money while government spokesman Ofwono Opondo said there was no extra cash and the excess cargo belonged to private businessmen and UN agencies.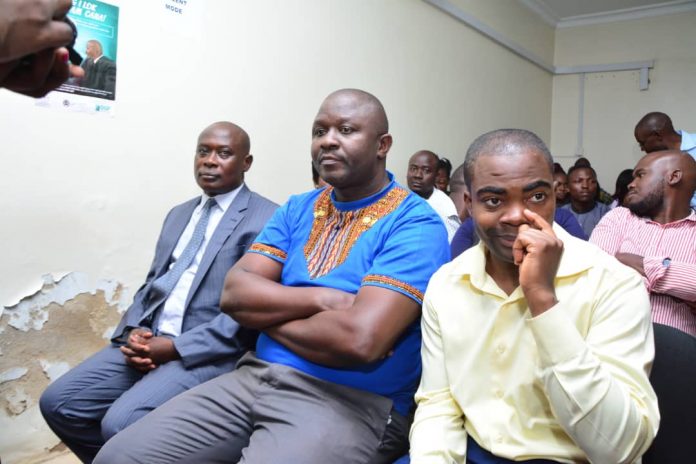 Subsequently, the Central Bank's Executive Director Operations Charles Malinga Akol was charged and released from the Anti-Corruption Court in Kololo on a cash bail of Shs40m in relation to the excess cargo. Apparently Malinga was supposed to have travelled to France to oversee the process of delivering the money to Uganda but he didn't.

Francis Kakeeto, a branch manager at the Mbale Currency Centre and Fred Wanyama his deputy who were on the plane that arrived at Entebbe on April 27 were charged with abuse of office and corruption. They were also released on cash bail of Shs30m and Shs25 million respectively.

Deputy governor, Dr. Louis Kasekende, insists there was no extra currency on the plane.

While speaking at a Bou Townhall Meeting held receive feedback from the public and discuss ways of improving the services that the institution renders to the country in Masaka on Thursday, Kasekende said he couldn't delve into details because the matter has progressed to court.

The Shs400bn scandal is the latest of several demons dogging BoU following a February report by Parliament into the sale and closure of several commercial banks that pointed at corruption among the bank's officials.

During a Parliament session on Thursday, MP Abdu Katuntu, the former COSASE boss who chaired the BoU probe said there is a power struggle between governor Emmanuel Mutebile and his deputy Kasende, with several factions, which is affecting the efficiency of the bank.

Several MPs and members of the public have called for overhauling the staffing at BoU to restore the integrity of the institution.