Kyadondo East Member of Parliament, Robert Kyagulanyi received an award for his persistent fight and for human rights abuses in Uganda.
Bobi Wine, as he is popularly known, received the award on Tuesday at the Global Peace and Human Rights Summit in Chicago, USA organised by Martin Luther King Jr's former associate, Rev. Jesse Jackson
The 36-year-old musician cum politician said that he was humbled by the award that will encourage him to fight on against dictatorship.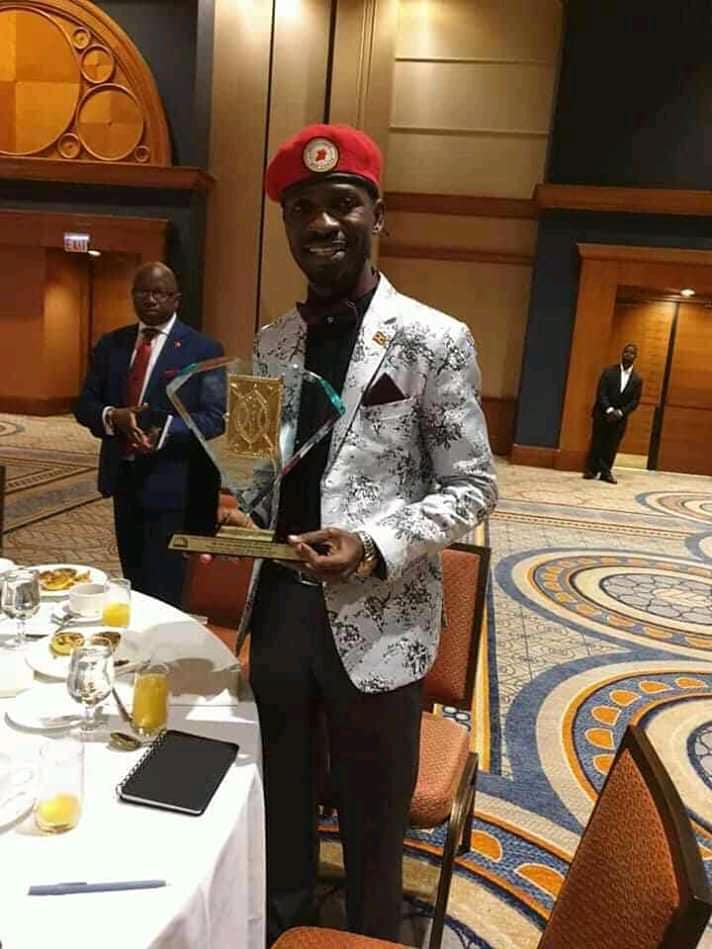 "I am not an expert on human rights law. I'm just an ordinary citizen of the world born and raised in the biggest slum of Uganda. My passion to fight for freedom was indeed not born out of the classroom. It was born out of the streets, out of my experience from growing up out in one of the poorest places in Uganda and those are the people who face the worst human rights violations in my country Uganda," the legislator said in his acceptance speech.
The summit was also was attended by the former U.S Vice President, Joe Biden among other prominent human rights activists.
"I dedicate this award to the men, women and children of Uganda who have paid the ultimate price in our struggles for democracy. Those are the true heroes of our nation. This recognition only encourages us to work even more until our country is truly free from oppression, suppression and exploitation," the People Power Supremo said.