Tycoon Sudhir Ruparelia has asked the commercial court to dismiss a case that Bank of Uganda filed against him in relation to the Crane Bank closure, arguing that a receiver (BoU) has no right to sue.
The hearing before Commercial Court head Justice David Wangutusi this morning arises from a 2017 suit filed by BoU against Sudhir.
The suit followed an October 2016 BoU take-over of Crane Bank where Sudhir was a shareholder and Vice Chairman. In January 2017, BoU "sold" Crane Bank to Dfcu. BoU then sued Sudhir and his Meera Investments company for allegedly syphoning Shs397billion out of his bank in fraudulent transactions. Sudhir denied the allegations and counter-sued BoU seeking $8m compensation in damages for breach of contract.
Now the case has come up for hearing and Sudhir's lawyers Kampala Associated Advocates argue that BoU overstepped its mandate in suing Sudhir.
KAA, represented by counsel Elison Karuhanga argued that BoU had three options when dissolving Crane Bank; appointing a statutory manager, receivership or liquidation, but they chose receivership which doesn't give them mandate to sue.
"BoU chose to go for receivership. Under the law, specifically only the manager and the liquidator can sue. A suit cannot be filed by the receiver," Karuhanga submitted.
"The functions of the receiver are four. They are listed in the law. They mainly revolve around selling the financial institution. The receiver cannot be sued for that act and he cannot sue anyone. His action is protected by law so he cannot be sued for any decision he makes as a receiver. Similarly, he cannot sue anyone," he added.
Karuhanga added that a receiver's role is limited by time. "The law gives the receiver 12 months to carry out his function. After 12 months, he cannot do anything. What we are saying simply is that BoU had 12 months within which to carry out four functions that didn't include suing," he said.
"A receivership is not a siege. They are not surrounding the bank to find out something. It is like a commando raid. They are supposed to get in and get out. Specific functions, specific time, specific law," he argued.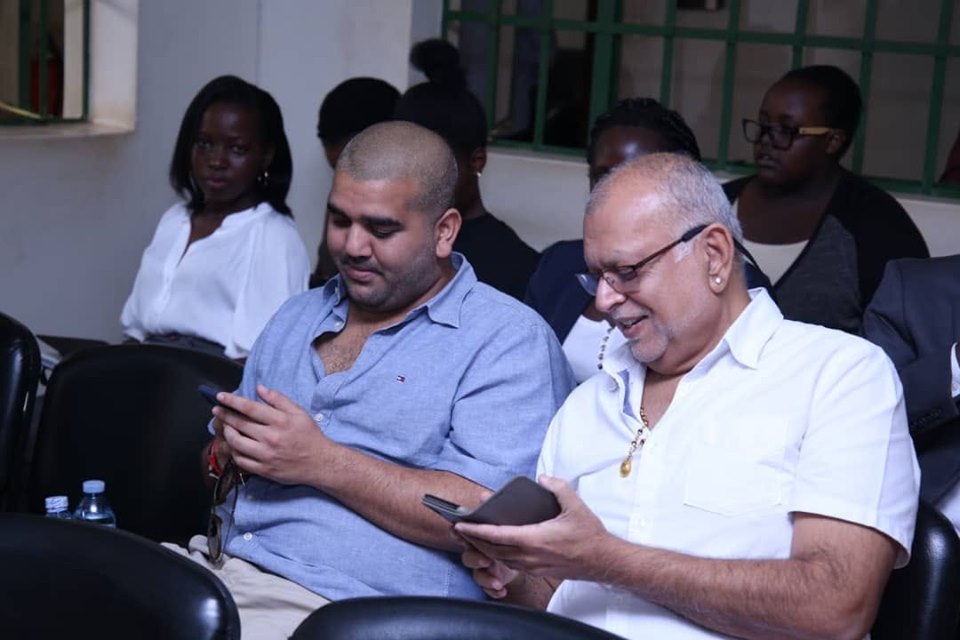 Karuhanga also objected to BoU's Meera suit where some of the premises formerly occupied by Crane Bank are in contention.
"BoU wants a return of some freehold properties and we are saying that the law does not allow a company whose majority shareholder is a Mauritius based company to obtain those properties as is the case of Crane Bank." In essence Karuhanga was arguing that the properties belong to Meera and not Crane Bank which was not permitted to own freehold properties. The company's majority shareholder White Saphire Ltd was Mauritius based and hence Crane Bank was ineligible to own the property in question.
On his part, BoU's lawyer Dr Joseph Byamugisha argued that when a financial institution is placed under receivership, the power to commence or continue a civil suit does not stop.
Justice Wangutusi has set August 26 as the date fir ruling on the objection.