The second edition of The Koroga Festival took Kampala food lovers on a mouth-watering ride as "foodies" gathered together on Saturday, July 7 for an exciting afternoon cookout at The Gardens in Najjeera.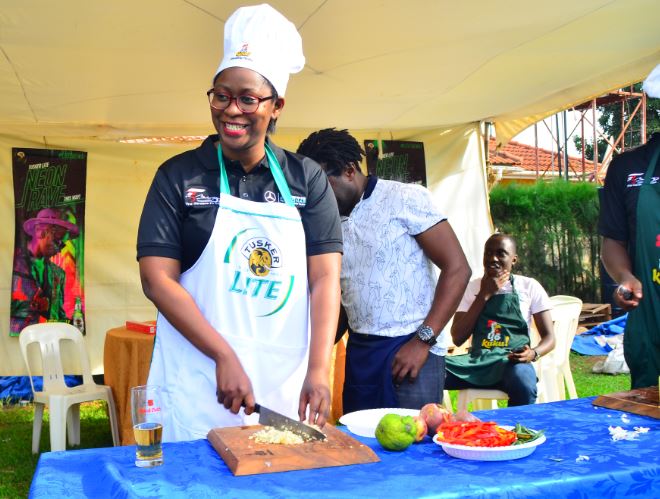 The food festival attracted large crowds of soul food enthusiasts and Tusker Lite beer lovers who were gearing to show off their cooking skills as early as midday, with "food gangs" divided into groups of 10 on a clear mission to cook a satisfying meal.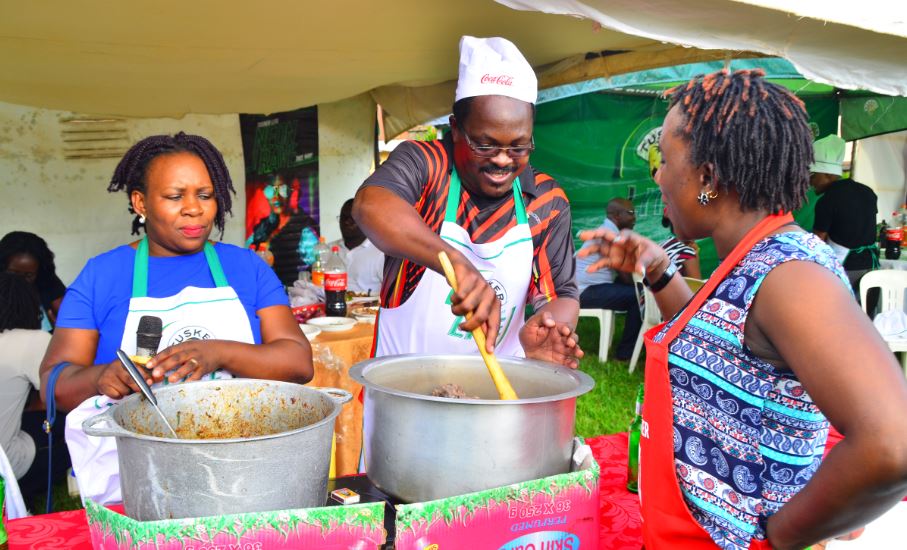 Each party was given six kilos of goat and chicken, cooking ingredients and a crate of Tusker Lite for the day's cookout adventure, and they soon got completely absorbed into preparing a scrumptious meal which later turned out to be a delightful afternoon of munching on tasty 'meaty delicacies.'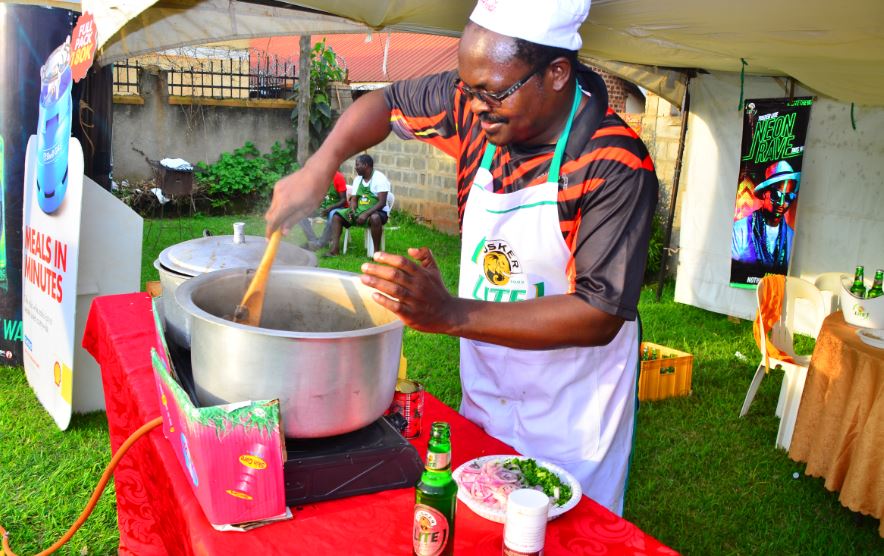 "This second edition has been more interesting than the last. We witnessed the different tasty meals from the many teams that cooked and I must say, it has been a delicious experience. We are looking forward to doing this again come December," said My Food Network's Mark Kaheru, the organisers of the festival.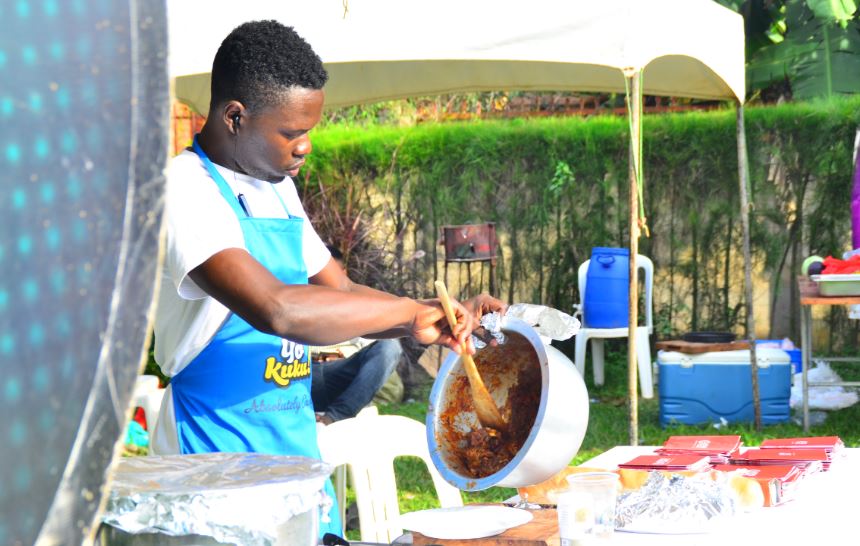 The festival diners were also treated to a full bar and soft drinks on deck as the cooking merriments went on courtesy of Coca Cola. Revelers were later treated to a silent disco late evening with then Almost Famous DJs.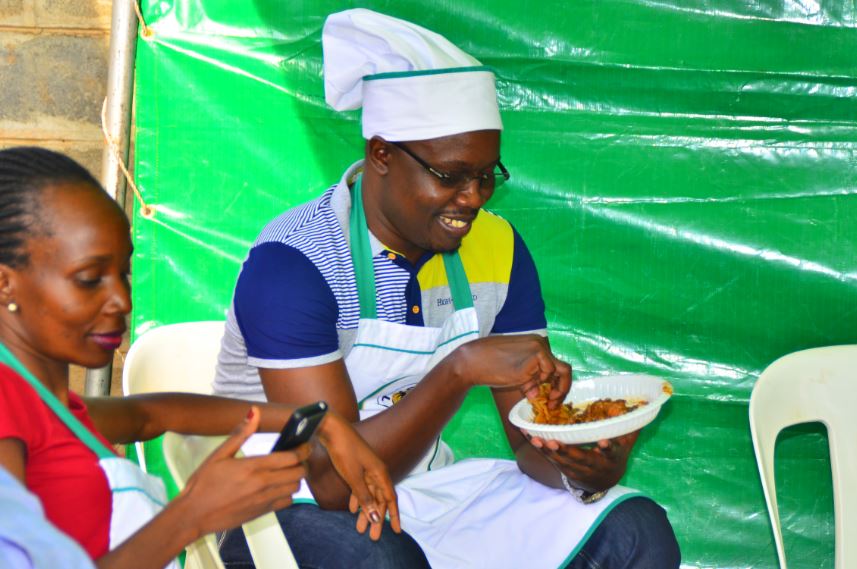 "The Koroga Festival has been a great way to bring food lovers together for an afternoon of cooking and fun. We are happy to be a part of these food-oriented events because delicious food is best paired with Tusker Lite and today's festival has shown us exactly that," said Cathy Twesigye, Brand Manager, Premium Beers UBL.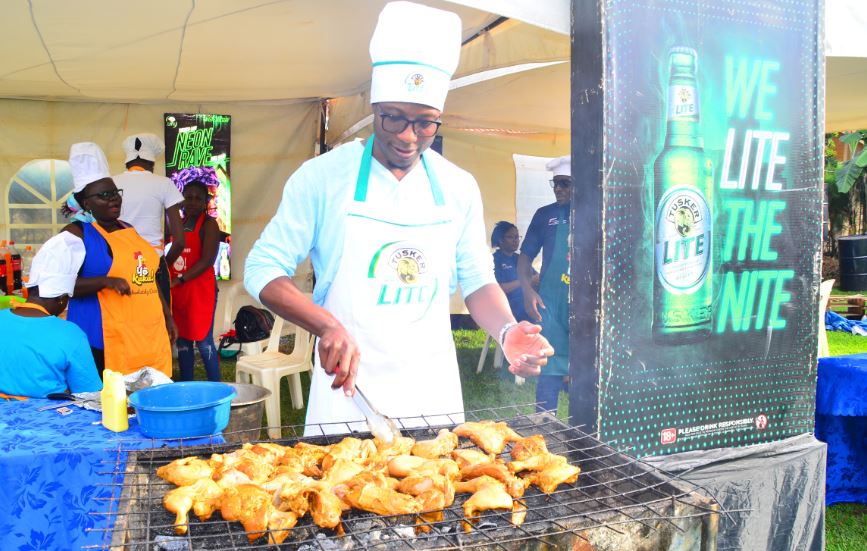 The Koroga Festival is a popular annual event that has its roots in Kenya. Its name is derived from the Swahili word "koroga" which means "to mix" or "to stir", and is an apt representation of all that happened on a day centered around food and drink.