This weekend is jam-packed with the ultimate events you can't afford to miss. From sports to art to music, we have something for everyone his weekend.
Matooke Republic have compiled a list of events happening this weekend and we hope you have you dancing shoes or sneakers and outfits ready to jam your way throughout the weekend. Let's get right into it, shall we? Yes SIR!
Comedy Show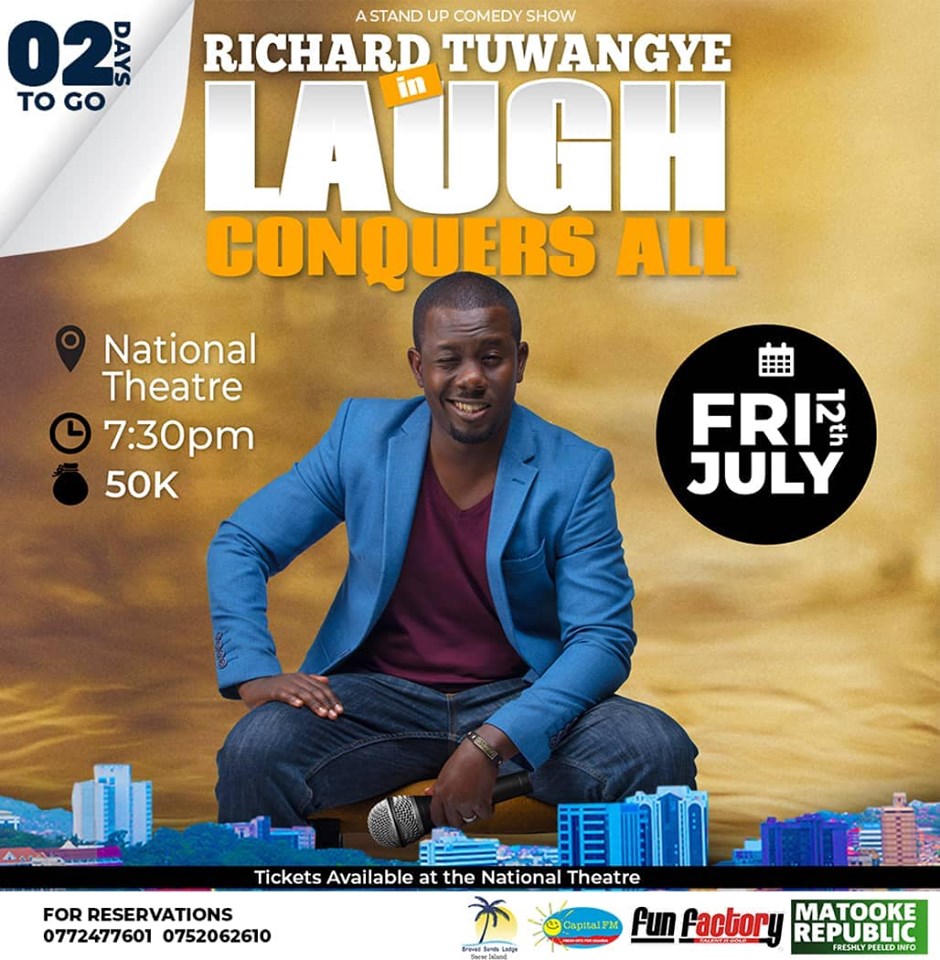 Comedy fans, Fun Factory's Richard Tuwangye will be holding his first one-man stand-up comedy show dubbed 'Laugh Conquers All' at the National Theatre in Kampala this Friday July 12, 2019. Tuwangye revealed that he knows the limits of his natural good sense of humor when it comes to selecting topics for his skits. The show starts at 7:30 pm and it is only Shs50000.
Ciroc Pop Nights
The third edition of the Ciroc Pop Nights is going down this Friday at Club Guvnor with man of the moment John Blaq as the headlining performer for the event. As usual, celebrities hosted at the Industrial area-based night club also treat their fans to a signature cocktail of their own creation and serve fans on the night. The mix masters of the night will be Guvnor's very own like DJ Dash, Selector Jay and DJ Baby Love.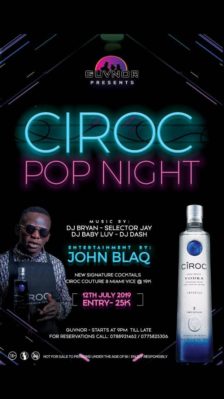 Live Band Music
Live band music lovers are also covered tonight, and Jazz Ville Bugolobi is the place for the best live band experience in Kampala. Code 9 plays for four hours every Friday, and it is always pure fun and excitement at only Shs20000.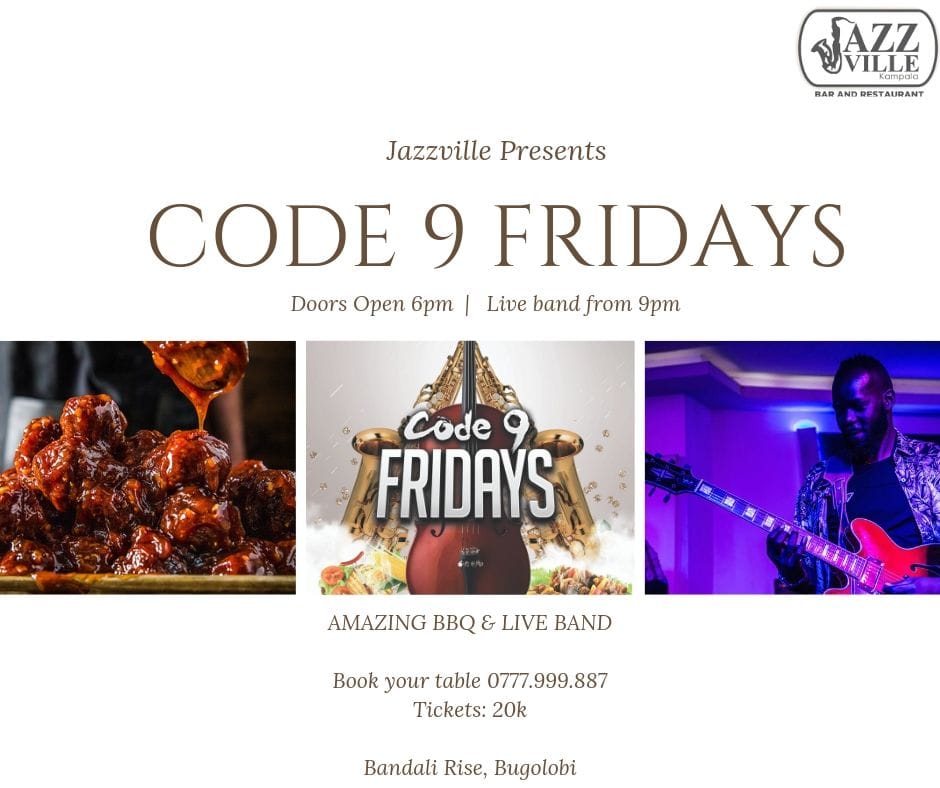 Old Skool Music
Get to dance to all-time greatest hits at Old Timers Ntinda this Friday in their monthly Oldies Night. Kampala's favourite DJs will be mixing down super classic hits playing from the 50s, 60s, 70s, 80, and 90s super hits and gates will be open by 09:00pm and entrance is free. The Oldies night happens every first Friday of the Month.
Tusker Lite Neon Rave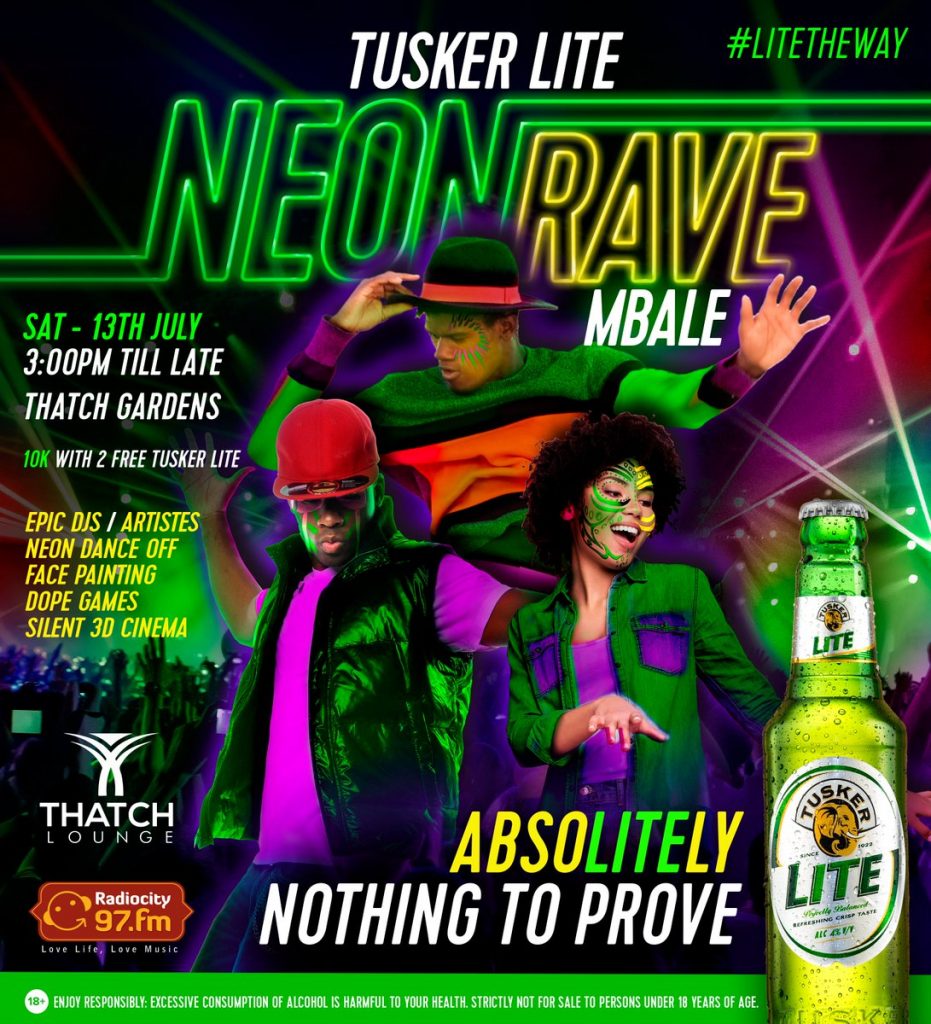 The Tusker Lite Neon Rave is back once again and this time the wheels are headed to Mbale town tomorrow, Saturday July 13 at Thatch Lounge and Restaurant.
The fun glow-themed event revealed Eddy Kenzo as the headlining act for its fourth edition revelers prepare for a massive party turn up in Eastern Uganda.
In addition to hosting the much-admired artist, the event will also have the Thrill Seekers and Party People Neon Dancers dancing the night away with fresh music from their in-house DJ mixer, DJ Crim, There will be a 3D Cinema and a feature with, Wendy and Roger Kent.
Sports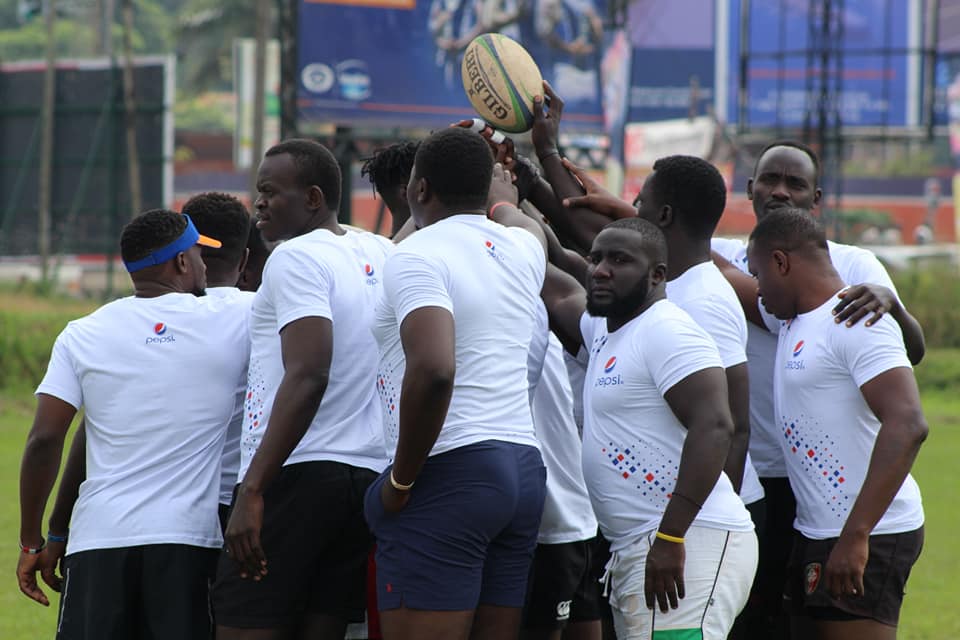 This Saturday the Uganda Rugby Cranes is hosting the Kenya lionesses in the hotly contested Elgon Cup 2019 return leg taking place at Kyadondo Rugby Grounds. Entrance fee: 20k – Ordinary, 50k – VIP.
Cool dinner on a Saturday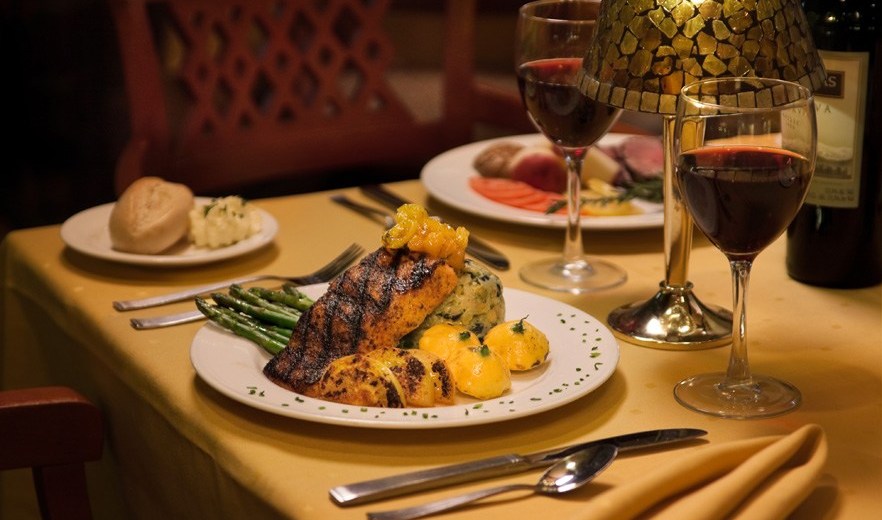 If you are looking for a place where you would like to have dinner on the terrace on a Saturday evening, in a quiet place with somber lighting, Rock Garden at Speke Hotel in uptown Kampala will give you all that and more, at a quite higher price though.
Chill Sunday
Do you want to relax and unwind? La Venti lounge is a great spot to chill with friends on Sunday for those with a tight budget because their food and drinks are served at fair price. They have board games and cool music selected by DJ Roger.