Premier Recruitment, a Ruparelia company is committed to help decrease the high level of unemployment in the country by providing opportunities for Ugandans here in Uganda and abroad.
The company is currently looking for female cleaners and cleaning supervisors with experience in hotels or facilities management and a good command in English for the Qatar Metro.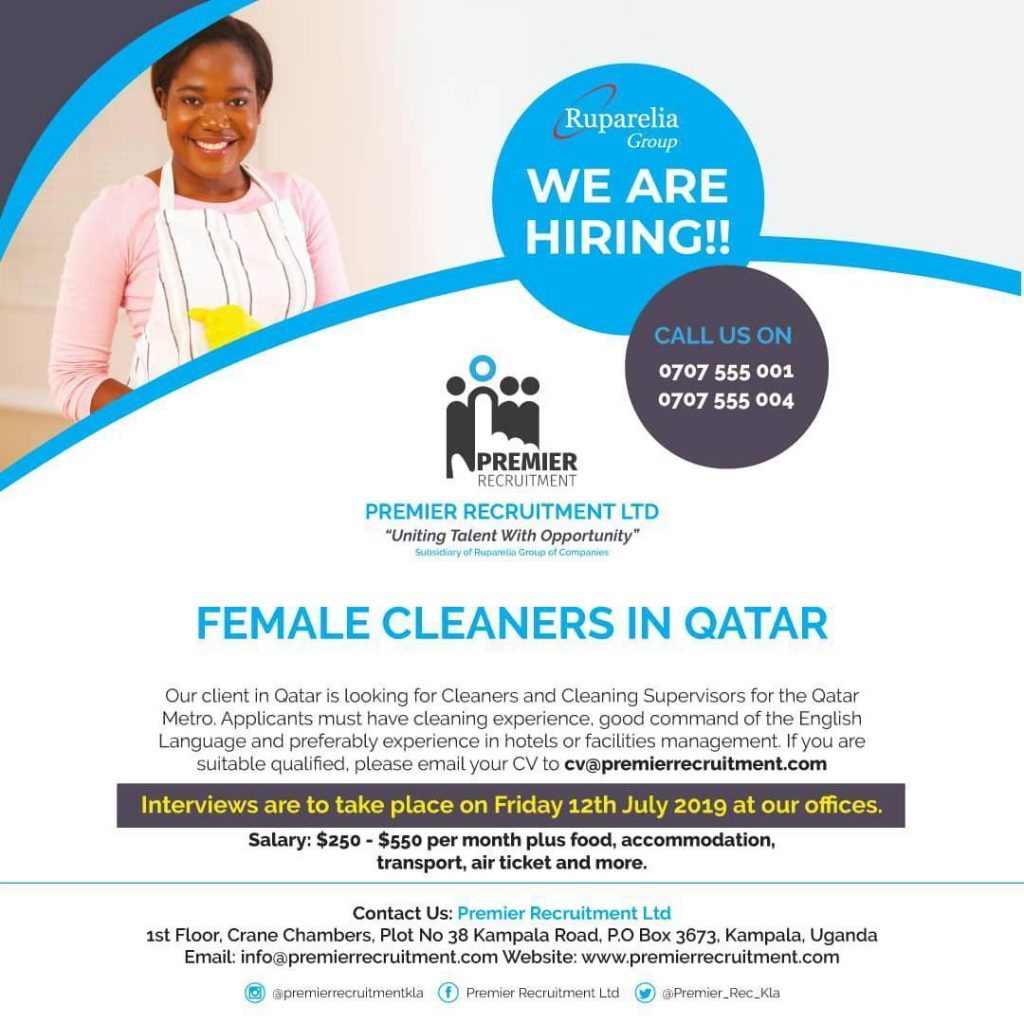 According to Mr. Rajiv Ruparelia, CEO Premier Recruitment, the Uganda labour externalization industry is a vital source of livelihood for both the employees and their families and a major pillar of the economy that ought to be protected by all the stakeholders and bad apples weeded out.
"Uganda has a competitive advantage over a number of African countries because of our good English," Rajiv said.
Mr. Kanak Shah, the Premier Recruitment Ltd, General Manager has advised all the ladies interested in the jobs to act professionally and work hard in case they are given the opportunity so as to pave way for more Ugandan recruits.
Kanak reiterated the company's commitment to provide "gainful and dignified employment opportunities" to Ugandans here and abroad. "Premier Recruitment is committed to providing a superior level of customer service, compliance, integrity and honesty to both our clients and recruits and those already deployed to the field," he said.
Premier Recruitment is licensed by the Ministry of Gender, Labour and Social Development for Internal Recruitment and a member of the Uganda Association of External Recruitment Agencies.