Bodaboda operators have complained about their safety as attacks on riders are on the rise. They have been ambushed with attackers stealing their boda bodas and at times injuring and leaving them for dead, the most recent being captured on CCTV in Rubaga.
In a conversation with Matooke Republic, the riders were asked to say something about the rampant killings of their colleagues and how they are protecting themselves from falling victims of such.
"All we need as bodaboda riders is to be careful about the customers we take and the time we take them," One of the riders said.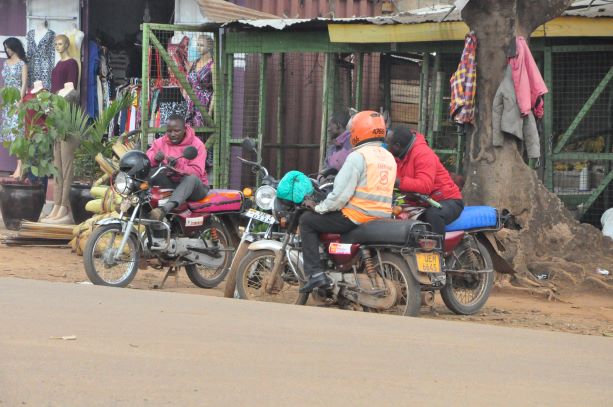 Another said that he doesn't go past midnight, and doesn't take passengers to dark spots, while his colleague said that he prays for God's protection, and another said that he doesn't take more than one passenger, mostly at night.
They disclosed that most thugs rob them, turn their motorcycles into spare parts and sell them in Katwe. They also allege that businessmen dealing in motorcycle spare parts also get involved in the robberies and killings.
"Our motorcycles are stolen are turned into spare parts and sold to Katwe businessmen with spare parts shops. This makes them hard to be found. You will go to Katwe and find brand new and used motorcycle spare parts, where do you think they get them from?" One rider said.