Ordinarily, men don't conceal their age but the emergence of Fresh Kid to the entertainment scene in Uganda has raised a few eyebrows. And the problem is not whether or not he should sing or be in school but if he is actually as old as he claims.
Official records have it that Fresh Kid or Patrick Ssenyonjo is only seven years old. And of course, you can't dispute a record that even his parents, 'Fresh Daddy ' and 'Mummy ' have collaborated multiple times.
But Fun Factory Comedian, Richard Tuwangye is not jumping on this bandwagon. From his analysis of Fresh Kid's diction and choice of words, the youngest the rapper can be, is 28 years.
Tuwangye told a cheering crowd at his maiden one-man show at the National Theatre that Fresh Kid must have been fathered by Museveni's guerilla warriors while they camped in the jungles of Luweero and left there when they captured power.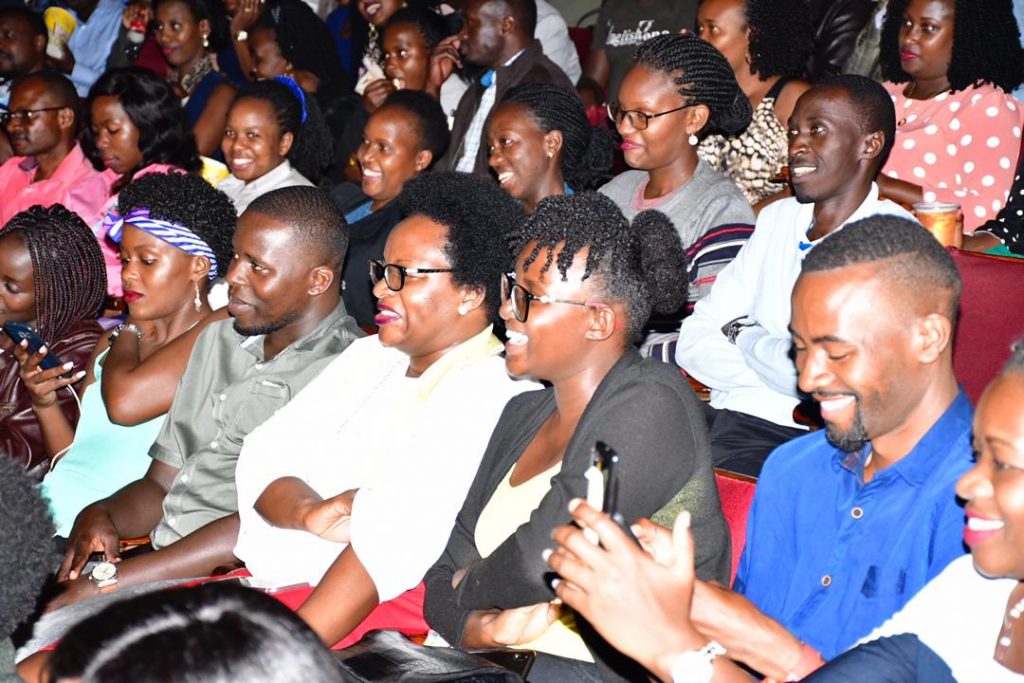 "I need an archaeologist to prove to me that Fresh Kid is seven years. If you watch his interviews, there is no way he can in Primary Two," he joked.
Tuwangye added that since Fresh Kid (at seven years) already has more responsibility that an average 28-year-old to feed his father, mother and himself, it goes to prove how aged the rapper is before mimicking the rapper 's expressions to near perfection – right to his speech.
Fresh Kid has amazed many with his signature question dodging punchlines "Buuza Manager (ask the manager)" and "Eyo Tuveeyo" (let's talk about something else), all this pulling a swagger of cool salamander and sight of a king cobra.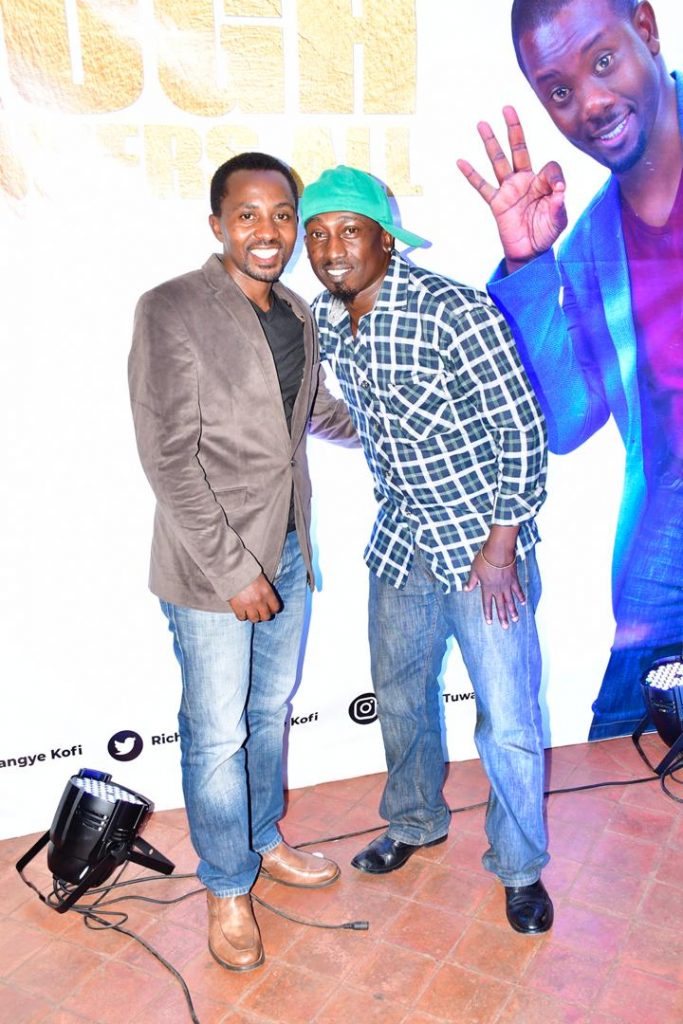 Tuwangye pulled a star-studded audience including Assistant Inspector General of Police, Asan Kasingye, Swangz Avenue's Benon Mugumya and also offered a platform to up and coming comedians such as Okello Okello to perform alongside experienced lads like Napoleone Ehmah, Daniel Omara and the talented Kenneth Mugabi who broke the ice with a stunning showcase.