It looks like the young rapper's manager Francis Kamoga is not happy with Paul 'Fresh Daddy' Mutabazi's recent characters of leaving the 7-year-old rapper in the house alone.
A lot has been said ever since Fresh Daddy joined the music industry, subsequently releasing a song. The latest addition is Francis Kamoga saying that Fresh Daddy's idea of joining music was not a good one because it has started affecting the young rapper's future and career.
Kamoga now wants Fresh Kid to be returned to his mother since the father is now only concentrating on his music career and has started bar-hopping every single night.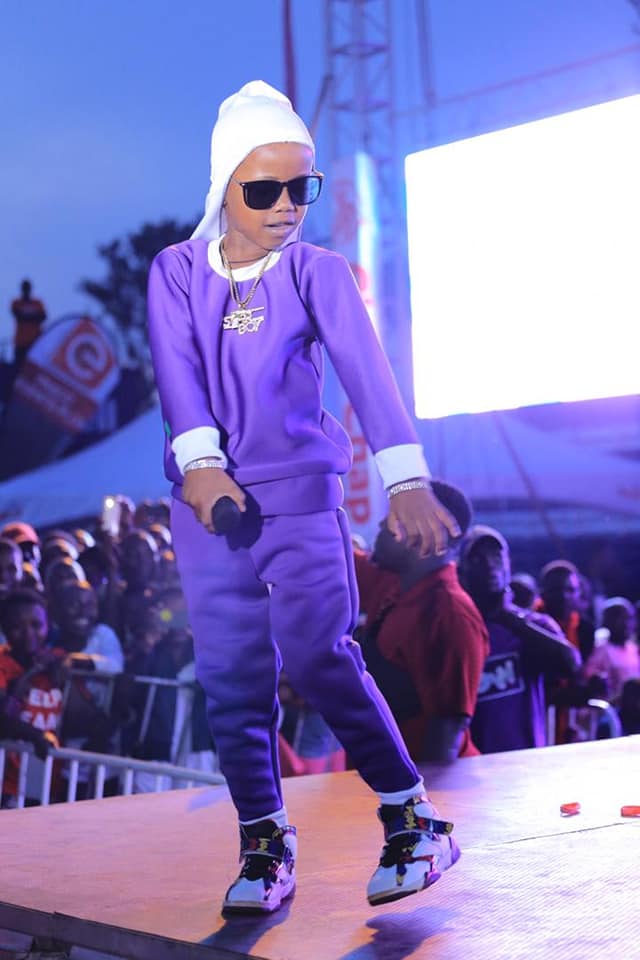 During an interview last night on a local television, Kamoga said that he is very worried about Fresh Kid because he is nowadays left in the house alone as the father goes out to perform.
"Fresh Kid stays with his father and they sleep in the same house but nowadays the father leaves the kid alone in the house at night which is not good so I want him to be returned to his mother," Manager Kamoga said.
Kamoga added that Fresh Daddy's actions on TV and in front of the camera are affecting his son socially, as his schoolmates sometimes mock him using his father's onscreen antics.