Wonders shall never end. If you are still dumbfounded by the miracles Ugandan pastors perform like growing holy rice and falsely predicting the future, you will be surprised by what Kenyans can do.
One Kenyan pastor reportedly invited 'Jesus' to preach in his church. Photos of a white male dressed as and with a striking resemblance to Jesus have been making rounds on social media.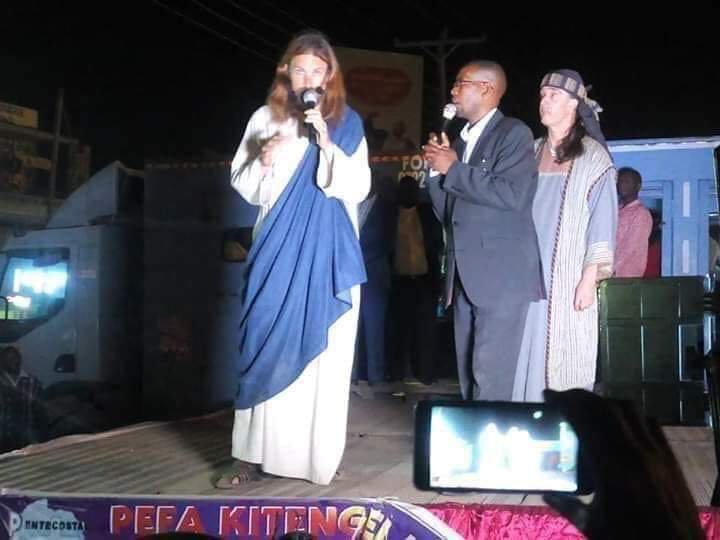 This is reported to have happened in the small town of Kitengela in Kenya, and a video of 'Jesus' waving at the cheering people from the car is also making rounds, and no, 'Jesus' did not take the wheel. The pastor told his congregation that 'Jesus' has returned and landed in Africa.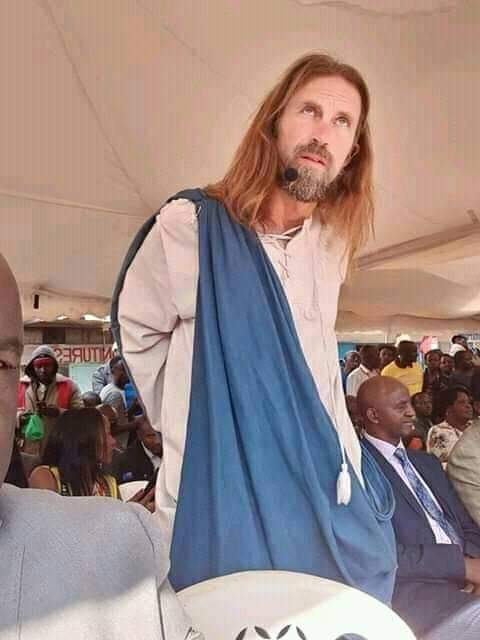 It is not clear where the pastor found that 'Jesus' from, and we are yet to find out where he went after the service, but our guts give us the feeling he went back to 'heaven.'
If that is not the highest form of blasphemy then we surely don't know what is. We hope Ugandan pastors don't find this because we cannot start to imagine what they will try to do to beat this.