President Yoweri Museveni and Commander-in-Chief of Uganda Armed Forces yesterday evening hosted 19 retiring Uganda People's Defense Forces Generals to a farewell party Dinner at State House, Entebbe.
Museveni applauded the Generals for having served and sacrificed for their country right from the beginning when they were being paid little or no salary. He said their sacrifice has been the reason why the Army has been able to grow on a very healthy foundation.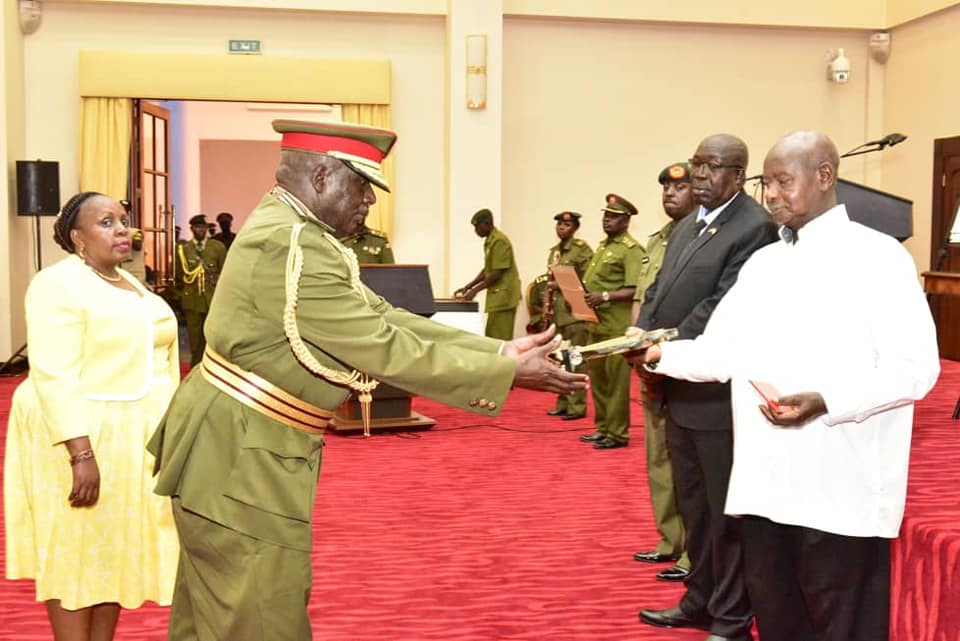 "If we first insisted on a good pay, the country would have no Army. Because we were able to provide security for our country, business has boomed," Museveni said before cracking them up saying; "You now find people dying of 'rich men' diseases like gout."
He advised the retirees to invest their retirement package wisely and create a base for themselves in civilian life.
The retirees included Generals Joram Mugume, Nathan Mugisha, Jim Willis Byarugaba, Samuel Turyagyenda, Timothy Mutebile Sabiiti, George Gyagenda Kibirango, Matthias Sewankambo, John Baptist Mulindwa, David Kaboyo, Francis Achoka Ongom, Emmanuel Musinguzi, John Charles Anywar, Sam Kakuru, Adolf Sserwadda, Ramadhan Kyamulesire, Charles Wacha Angulo, John Mugogo Tumwebaze, Kenneth Ocen Obwot, and John Mary Kaganda.